Ben Rayl of Loudonville, Ohio, will soon fly a piece of World War II history. Mercy Flight Southeast drew Rayl's winning raffle ticket for a chance to fly a P-51 Mustang.
Stallion 51 had donated the experience flying its P-51 "Crazy Horse" to raise money for Mercy Flight Southeast, which provides free air transportation to adults and children who need to get to far-from-home medical care.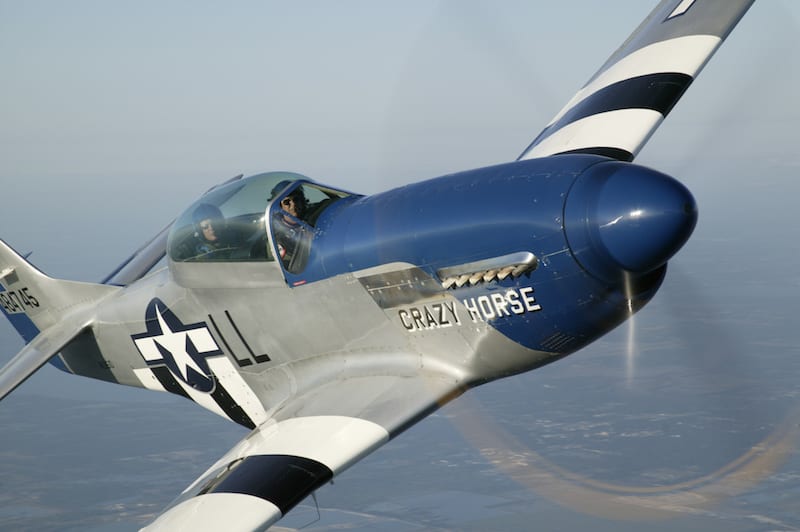 "I never thought in a million years that I'd ever win anything, but I knew I had to buy a ticket. I started reading about Mercy Flight and I know the money is going to a good cause," said Rayl, who is a highway technician for the Ohio Department of Transportation and served in Iraq with the 612th Engineer Battalion in the Ohio National Guard. "I've always been fascinated by planes and have wanted to get a pilot's license. The P-51 has a special place in my heart because of its role in World War II."
Rayl will be flown to Stallion 51's Kissimmee headquarters for his once-in-a-lifetime flight.
The hands-on Mustang flight, which is designed for any level of piloting expertise, includes a pre-flight briefing and cockpit orientation; one-hour hands-on flight that encourages the individual to do 95% of the flying, followed by a post-flight briefing reviewing the three-camera video that captures all of the action during the flight. Also included is a Certificate of completion, photo of the aircraft flown, copy of the in-flight video and log-book entry.