New from Sporty's is a Personal Weather Station.
The wireless Weather Station from Fody not only measures weather, but it reports and transmits the results in real-time via Bluetooth technology, Sporty's officials note.
The Weather Station measures wind speed, wind direction, precipitation, barometric pressure, temperature (inside and out) and humidity (inside and out.) Then it transmits real-time, up-to-the-minute microclimate data to multiple smartphones via Bluetooth. The station works with iOS or Android devices through a free app from the app store.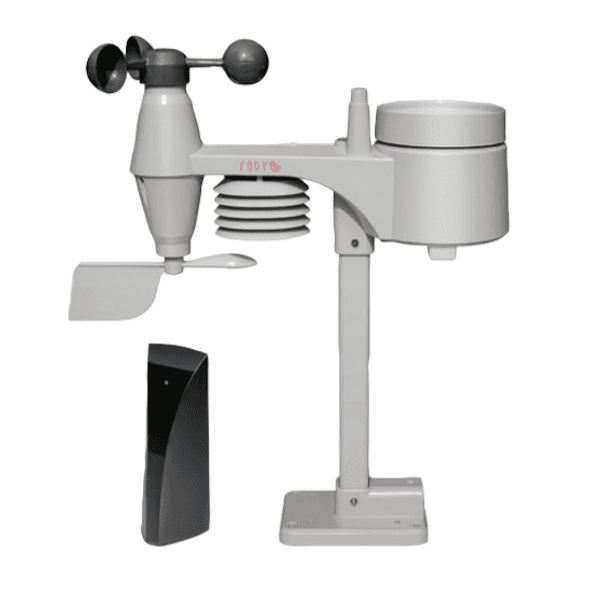 Other features include a self-emptying rain collector and a radiation shield to protect the unit from solar, radiated, and reflected heat.
The Wireless Weather Station can withstand severe weather conditions and operate in temperatures from -40°F to 158°F (-40°C to 70°C).
Sturdy and secure mounting is possible with its mast-mounting with clamps.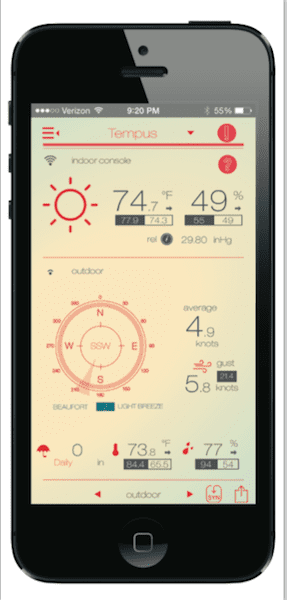 The user can also set up personalized weather alerts.
The FODY Bluetooth Weather Station [10099A] is available for $159.95.