A study released March 15 by the Recreational Aviation Foundation (RAF) concludes that there is no significant increase in stress levels among wildlife due to recreational aviation activity.
To defend recreational aviation on public lands, the RAF sought to provide credible information when backcountry airstrips are evaluated as part of land management planning. In 2014, the foundation was awarded an Aircraft Owners and Pilots Association (AOPA) Foundation grant toward the cost of a two-year study to determine if there are noise effects around backcountry airstrips, and if so, how these effects compare with other uses. The Montana Department of Transportation also provided funds, which were matched by the RAF.

Wildlife biologists and physiologists use a sophisticated technique of evaluating stress levels in mammals by measuring the presence of stress hormones excreted in feces.
University of Montana post-graduate wildlife biologist Devin Landry and his colleagues collected samples among a group of six Montana and Idaho backcountry airstrips, as well as six control sites devoid of aircraft noise, overseen by Dr. Ric Hauer, Ph.D. of the University of Montana's Institute on Ecosystems.
Volunteer RAF pilots flew the scientists and their equipment in and out of the airstrips.
The study "focused on whitetailed deer and mule deer because of their ubiquitous distribution and relatively high densities, allowing for repeated measures and comparative sampling between airstrip sites and control sites," the study's Executive Summary explains.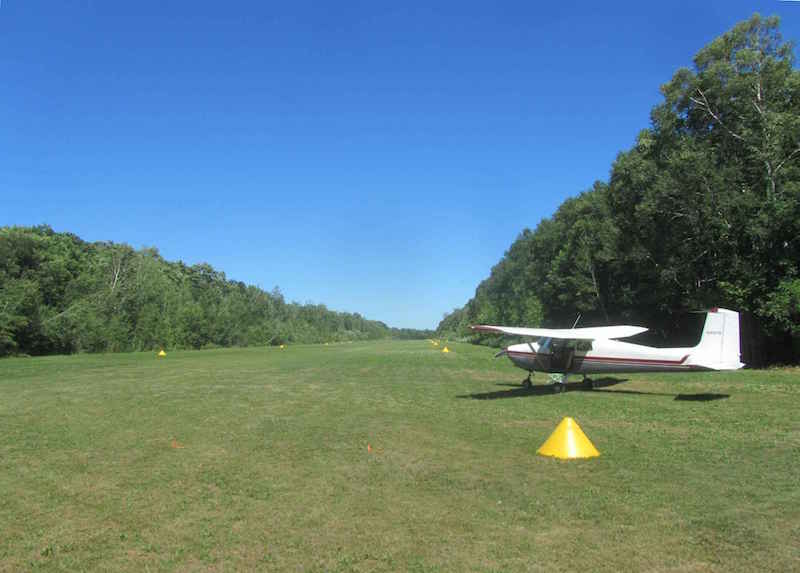 After laboratory analysis, Landry and Hauer published an 18-page document subjected to peer-review. Titled "Effects of Backcountry Aviation on Deer Stress Physiology," it is now available as a reference for land managers and the general public.
It summarizes:
"Based on the results of our study, we concluded that there is no significant increase in stress levels among deer due to recreational aviation activity (e.g., takeoffs, landings, prop noise, camping, human presence) at backcountry airstrips compared to that expressed by deer as a result of similar, but non-aviation recreational activity (e.g., camping, motorized access to campground or trailhead, human presence) at campground and recreation access sites."
"We believe that when ethically used, recreational aircraft is one of the lowest-impact means of backcountry access," Hauer added.