The KODIAK, built by Quest Aircraft Company of Sandpoint Idaho, has been delivering aid to earthquake-struck Ecuador and airlifting the injured to area hospitals.
The versatile aircraft with STOL characteristics is used by businesses, owner-operators and governments for many duties, and for the important mission of providing assistance to people in need. That is exactly what Samaritan's Purse — flying bulk supplies into Guayaquil in Ecuador — and Alas de Socorro del Ecuador (ADSE), a Mission Aviation Fellowship (MAF) affiliate based in Shell, Ecuador, are doing.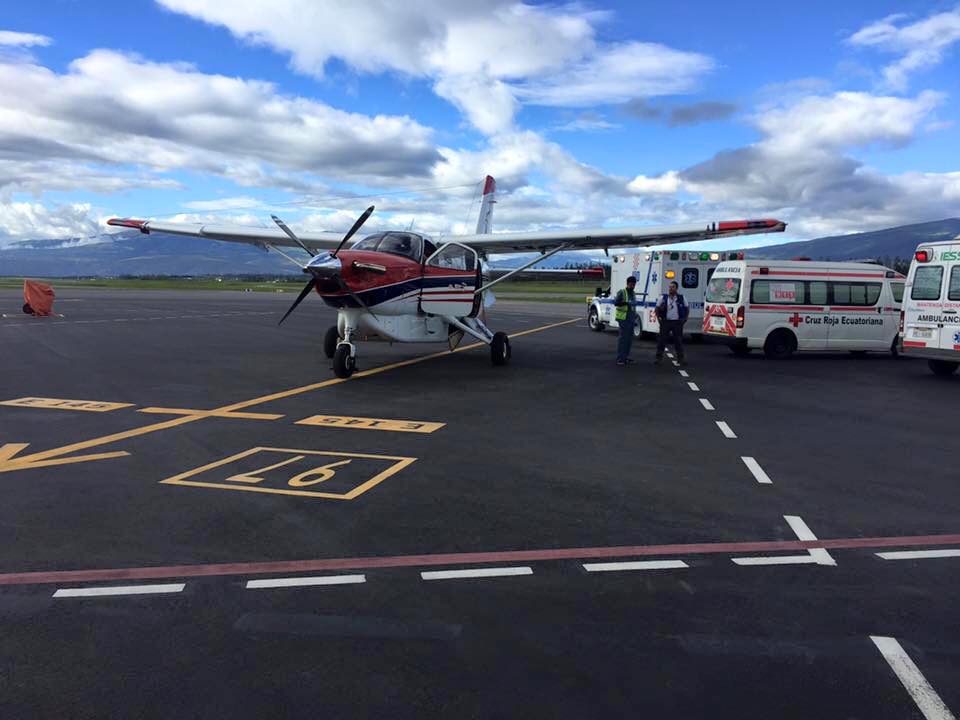 ADSE has been using its KODIAK to ferry in relief workers and doctors while airlifting out injured people from the most affected areas.
In recent days, the staff of ADSE and MAF has transported four patients from the earthquake zone, including two children with head injuries. Collections of sheets, blankets, non-perishable food and bottled water were also delivered to affected areas.
"Currently we've helped get some Samaritan's Purse first-response teams into the area to assess bringing in a larger flight with a remote medical setup to help people with injuries from the earthquake," said MAF Disaster Response Manager John Woodberry.
The April 16 7.8-magnitude earthquake in a remote coastal region of Ecuador has already claimed an estimated 500 lives with thousands injured and homeless.
According to Woodberry, their "work involves more than medical transports. Because roads and bridges were destroyed by the earthquake, ADSE flights will bring doctors, relief workers, medicine and other supplies to remote areas."
"We are grateful for the work that MAF and other humanitarian organizations undertake around the world," said Sam Hill, President and CEO of Quest Aircraft Company. "The origins of Quest stem from the need for a modern, rugged STOL aircraft that can meet the demanding needs of humanitarian aviation. The fact that the KODIAK is being used to fulfill this need and help in relief efforts such as those currently being carried out in Ecuador is very rewarding to us."
Approximately 20% of the worldwide KODIAK fleet is operated by humanitarian organizations, he added.