The University of North Dakota's John D. Odegard School of Aerospace Sciences has an acceptable Safety Management System (SMS), so says the FAA.
In a March 9, 2016 letter the FAA stated, "The Federal Aviation Administration congratulates UND on this significant accomplishment in implementing a fully functional SMS in accordance with international requirements. Congratulations on your momentous achievement."
What is SMS?
By definition from the FAA website, "SMS is the formal, top-down business approach to managing safety risk, which includes a systemic approach to managing safety, including the necessary organizational structures, accountabilities, policies and procedures."
Less formally, SMS is a structured process that obligates organizations to manage safety with the same level of priority that other core business processes are managed. SMS is required of all air carriers by FAA regulation, and is becoming the accepted standard of safety in the mining, transportation and medical fields.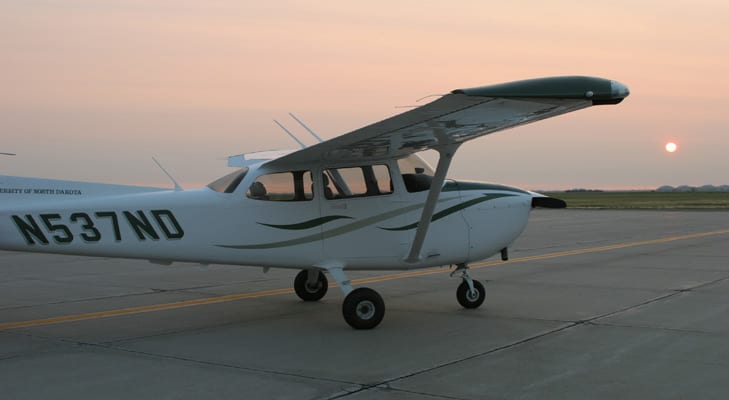 UND's Director of Aviation Safety Dana Siewert said this was an organization-wide commitment encompassing flight training, aircraft maintenance, aviation academics, and unmanned aircraft systems (UAS).
"UND Aerospace has invested six years in the development and implementation of our Safety Management System," Siewert said.
"In 2010, the FAA approached us and said 'We're guessing SMS is going to be regulatory down the road. Part 121 carriers are already required to have an SMS, but we don't have anything for Part 141 schools, at this point. Would you be interested in being part of a pilot program?'" said UND's Assistance Director for Aviation Safety Frank Argenziano.
"To my knowledge we are the first FAA Part 141 flight training program to achieve this goal," Siewert said. "This would not have been possible without the support of UND Aerospace Dean Bruce Smith, the FAA Flight Standards District Office in Fargo, and the personal commitment of many others within the organization."
Benefits of SMS
According to Dick Schultz, UND Director of Flight Operations, in addition to improved safety, there are other benefits to having a safety management system.
"Being SMS compliant is a standard for nations that are members of the International Civil Aviation Organization," Schultz said. "The John D. Odegard School provides flight training for several foreign countries, and one of the first questions our customers ask is, do you have an SMS program? This is a competitive market and being able to respond positively gives us a significant advantage."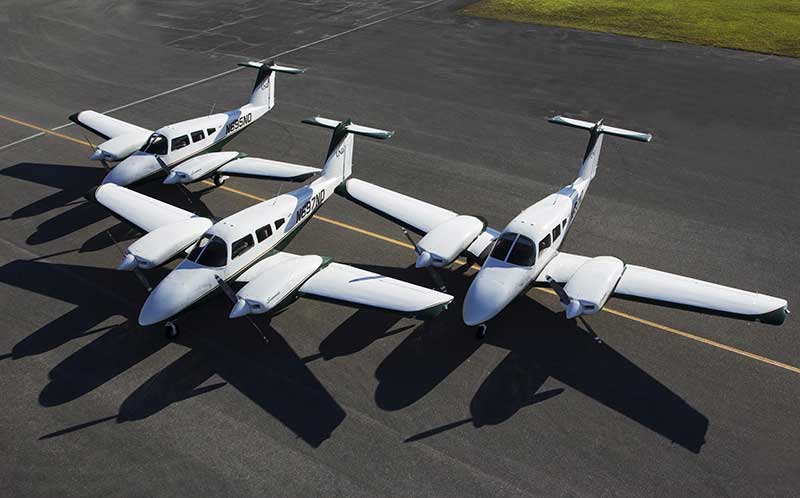 Real world SMS examples
SMS is also a culture. One part of that culture is safety risk assessments.
Argenziano recalled a risk assessment centered around the speed UND aircraft should taxi. One student was told to keep the engine RPM up, especially in cold weather, lest the G1000-powered panel not receive enough juice to continue operating. Power up and ride the brakes to have a fully powered panel, or pull the power, save the brakes and risk a low-power warning for the panel. This assessment unearthed a little-known issue, which allowed the school to develop a standard that can then be measured.
Being an educational institution, UND also added an academic course on SMS. The payoff – for a pair of UND students applying for airline internships – came when they were asked "What can you tell us about SMS?" in their interviews.
The students were able to give a good, thorough description of what SMS is and what it's supposed to do. None of the other applicants had any idea what this was about.
"Consequently, that knowledge set our students apart," said Argenziano. "Both were offered internship positions."