SocialFlight's Event of the Week is the Frazier Lake Airpark Antique Aircraft Display Day, slated for this Saturday, May 7, from 10 a.m. to 3 p.m. at Frazier Lake Airpark (1C9) in Hollister, Calif.
Officials with the monthly fly-in invite everyone with antique aircraft to display the aircraft they are so proud of.
Frazier Lake Airpark is a privately owned old-fashioned airpark hosting numerous classic antiques.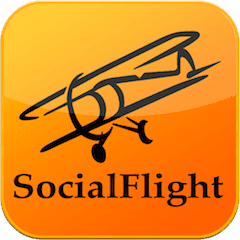 With a 2,500-foot turf runway, the Cubs, Stinsons, Cessna 180s and Stearmans are right at home, airpark officials note.
The airpark is located in a small valley that runs from Hollister to San Jose and is between the cities of Gilroy and Hollister.
Frazier Lake also has some great flying adventures close by. You can take a trip through the hills towards the central valley or head southwest and find the beach. Many non-towered airports are close by and if you like to talk to a controller, Monterey Class Charlie Airspace is just 20 nm South.
Find events like this and many more like it with your free registration at Socialflight.com.