Women in Aviation International (WAI) has three events planned in the coming months to continue its outreach to attract more women to the aviation community. These events include a regional conference, WomenVenture as part of EAA AirVenture, and a repeat of international Girls in Aviation Day.
"The original impetus for Women in Aviation International was to facilitate opportunities to network for women who share a passion for all things aviation," said WAI President Dr. Peggy Chabrian. "We continue that mission while we reach out to women outside of our community to show and tell how exciting aviation is as both a career and as a lifestyle."
WomenVenture at EAA AirVenture
WomenVenture activities take place throughout the week of AirVenture Oshkosh 2016, with an emphasis on Wednesday, July 27.
A WAI Connect Breakfast in the EAA Nature Center featuring guest speaker Sherry Carbary, Boeing VP of flight services, Commercial Aviation Services, starts the day, followed at 11 a.m. with the annual and growing WomenVenture group photo at Boeing Plaza.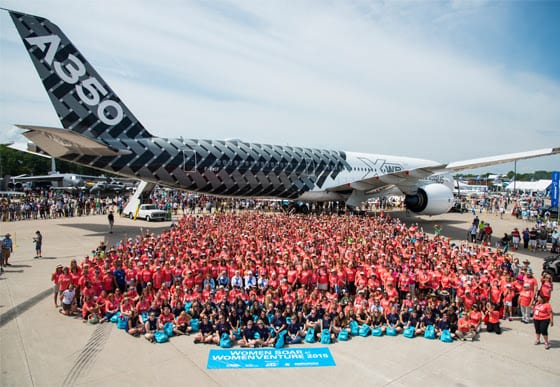 The photo is followed by a WomenVenture Power Lunch in Theater in the Woods, with guest speakers Speed & Angels Navy F-14 pilot Lt. Cmdr. Meagan Flannigan and Navy Combat Veteran Vanessa Christie.
"What started as a one-time event nine years ago has turned into an integral part of EAA's AirVenture that our members and aviation lovers plan to make a part of their Oshkosh visit," said Chabrian. "EAA has been a terrific partner for this important outreach, and we couldn't be more pleased that women have a place to meet and greet in Oshkosh."
WAI Regional Conference
Scheduled for Sept. 16-17, 2016, in Seattle, Washington, the aim of this regional conference is to provide Northwest area women an opportunity to network in a fun and educational way. The regional conference will be held at the Seattle Museum of Flight and presents speakers, tours and social events. Online registration is now available.
International Girls in Aviation Day
Sept. 24, 2016 is International Girls in Aviation Day. WAI's network of more than 100 chapters worldwide will celebrate the day by hosting dozens of unique events to reach girls 8 to 16 years of age and inform them with fun activities and speakers about the exciting career possibilities available in the aviation/aerospace industry.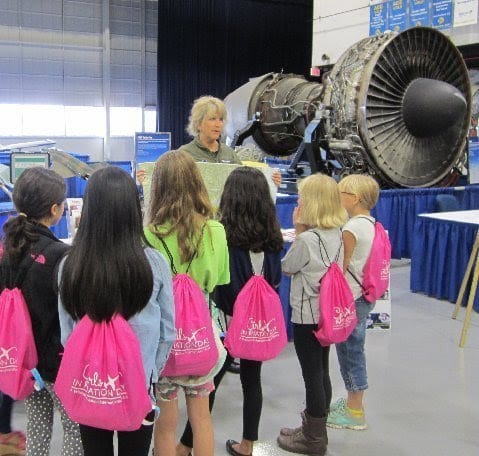 The second issue of Aviation for Girls magazine will be distributed to participants along with WAI's Girl Scout Aviation Girl patch.
"Our members whole-heartedly support Girls in Aviation Day, and each chapter brings different resources and creativity to make sure that it's a memorable day for girls," said Chabrian.