WINDSOR LOCKS, Conn. – FlightSimCon, the largest annual flight simulation and aviation conference in North America, will return to the New England Air Museum June 11 and 12.
The event runs from 10 a.m. to 5 p.m. on Saturday, and 10 a.m. to 3 p.m. on Sunday.
"FlightSimCon is a must-attend event if you are interested in aviation or flight simulation," says event volunteer Evan Reiter. "The conference appeals to anyone with an interest in aviation, including pilots, air traffic controllers and aviation enthusiasts."
In 2015, the conference welcomed more than 320 people from around the world, he noted.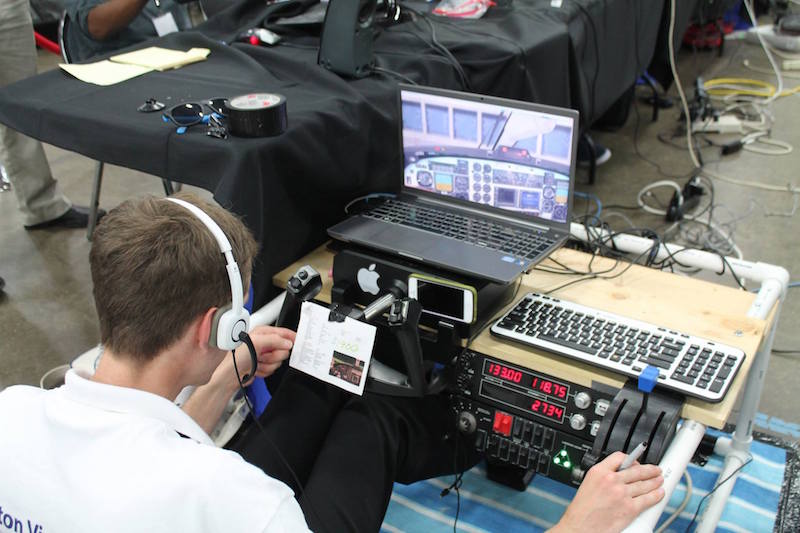 Registration for the 2016 event is now available at FlightSimCon.com.
Cost is $60 for full, two-day access to the conference, all events, and to the New England Air Museum's collection of display aircraft.
Discounts are available for students, student pilots, groups and guests of attendees. The event is open to the public and is suited for all ages.
FlightSimCon has already confirmed more than 20 exhibitors from around the industry, including New York City based Vaughn College of Aeronautics and Technology and the 186th Composite Squadron of the Civil Air Patrol, based in Plainville. Some local sponsors and partners of the event include Cape Air, the Connecticut Airport Authority, David Clark Headsets, and Signature Flight Support.
The event features back-to-back seminars and panel discussions from some of the biggest names in the flight simulation world. Popular flight simulation personality Pete Wright headlines the speaker lineup. Attendees will also hear from 'sim pit' builders, flight dispatchers, a tactical helicopter pilot, and an accident investigator.
Also speaking are several flight simulation add-on and platform developers including Austin Meyer, creator of X-Plane, and Stephen Hood, creative director of Dovetail Games.
Prizes are available to be won all weekend, including round-trip flights courtesy of Cape Air, DVDs from JustPlanes.com, computer headsets from David Clark, and several TrackIR 5 PRO bundles donated by Natural Point.