New from ASA is an Instrument Pilot Online Ground School course.
The course combines videos with the latest instructional aids and test preparation materials for a comprehensive aviation ground school program, according to ASA officials.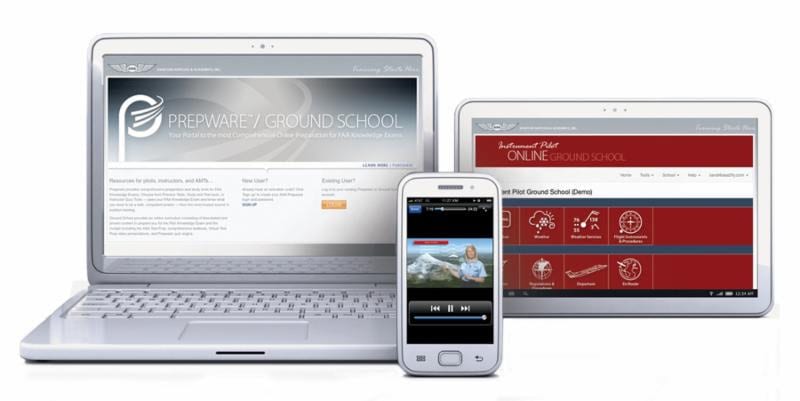 Lessons feature internet-based evaluation, textbook resources (including The Pilot's Manual: Instrument Flying ebook), and course tracking, supported with multimedia presentations.
Course contents include: Introduction, Weather, Weather Services, Flight Instruments and Procedures, Navigation, Regulations and Procedures, Departure, Enroute, Arrival and Approach, and Test Tips.
An on-screen CX-2 Flight Computer and fully-searchable FAR/AIM are also included.
Students can log in from their desktop, laptop, smart phone, iPad or other tablet computer — the course knows where the student left off regardless of which device was last used.
Upon completion of the course and practice tests, students receive their Endorsement letter and Graduation Certificate.
Access to the course is available for 24 months after the course registration date. Even after completion of the course, all lesson components can be reviewed for the duration of the 24-month subscription to serve as a refresher, ASA officials noted.
Price: $199.95.
A Private Pilot Online Ground School is also available, for $179.95, ASA officials added.