It should go without saying that aviation means a little (or a lot) more in Alaska. But it's so much fun to talk about. My wife, Deb, and I just returned from Anchorage and the 19th annual Great Alaska Aviation Gathering.
Once again, the FedEx Maintenence Hangar at Ted Stevens Anchorage International Airport was packed to the rafters — so to speak — with people, planes and exhibitors.
For the last 20 years, the Alaska Airmen's Association has had a well-connected and energetic executive director. Dee Hanson has been the day-to-day manager smartly carrying out the wishes of the airmen's board for the association's more than 2,000 members.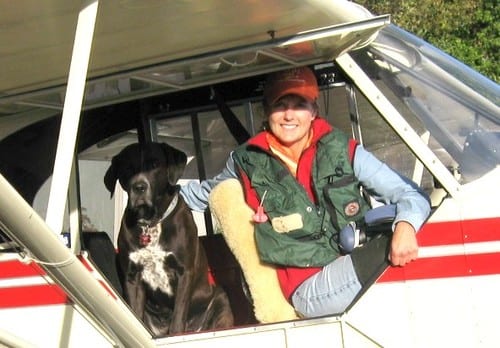 While Dee is officially retiring as executive director on May 31 to have more time for her 6-year-old daughter, farming and flying, she's not leaving completely. She is committed to see the  new airmen's headquarters — on the Lake Hood shoreline — through to completion.
To be certain, the Alaska Airmen's Association is more than one person. Dee would be the first to say that. But some cast an outsized shadow. That's Dee.
Thank you Dee.