A new book designed to help aircraft owners and operators understand the complexities of purchasing aircraft insurance has been release.
"Aircraft Insurance Fundamentals: A Concise Guide For Aircraft Owners and Operators," by Tim Bonnell Jr., is a practical reference for navigating the world of aircraft insurance, according to the publisher.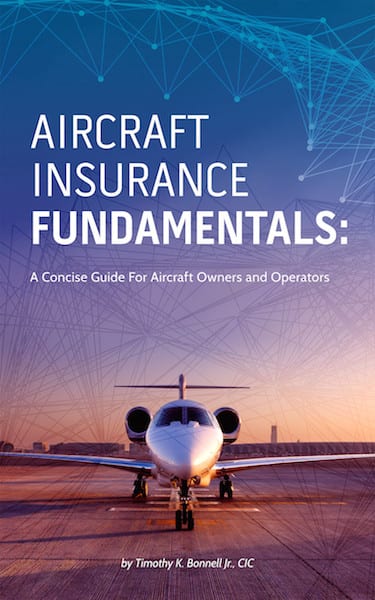 Readers will learn why aircraft insurance is unique from other areas of insurance, what affects aircraft insurance rates, how to read an aircraft insurance policy, and how an aircraft insurance underwriter determines premiums.
After reading this book you will understand how to determine what is, and what isn't covered on an aircraft insurance policy, according to Bonnell.
"Aviation insurance can be quite complex, and there aren't very good resources out there for consumers wanting to learn more about their insurance policies. This book was written to give aircraft insurance buyers as much pertinent information about aircraft insurance in as concise a manner as possible," he said.
The book can be purchased both in print and as an ebook on Amazon.com.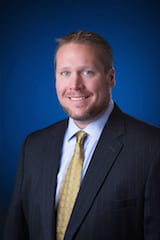 Partnered with Regal Aviation Insurance, Bonnell is a third generation pilot and a second generation aviation insurance broker. He was raised in the aviation insurance industry and had the opportunity to learn it from the ground up. His formal education was completed at Kansas State University.
Based in Wichita, Bonnell is a private and instrument rated pilot and has the Certified Insurance Counselor professional designation. In 2014, he was installed into the inaugural class of the Aviation Insurance Association's Eagle Society.
He has served on the boards of directors for the Aviation Insurance Association, Kansas Agricultural Aviation Association, National Agricultural Aviation Association, and served as the founding Secretary of the Wichita Aero Club.