By ROB STAPLETON
It was an unexpected pleasure when the weather changed to blue skies and warmer weather, but when more than 100 aircraft showed up on May 13-15 for the sixth annual Hudson Memorial Fly-in, all expectations were exceeded.
"It's only noon and we have over 80 aircraft here now and we are running out of room to park aircraft," said fly-in organizer Drew Haag of Above Alaska Aviation.
By Talkeetna/PATK FAA Flight Service accounts, there was a weekend total of 233 arrivals and 233 departures, including GA and Part 135 commercial operations headed to Denali base camp.
"It's a dream come true, and almost unbelievable," said local businessman Sassan Mossanen a member of the Hudson Memorial Fly-In committee, and the owner of Denali Brewery, also sponsor of the event.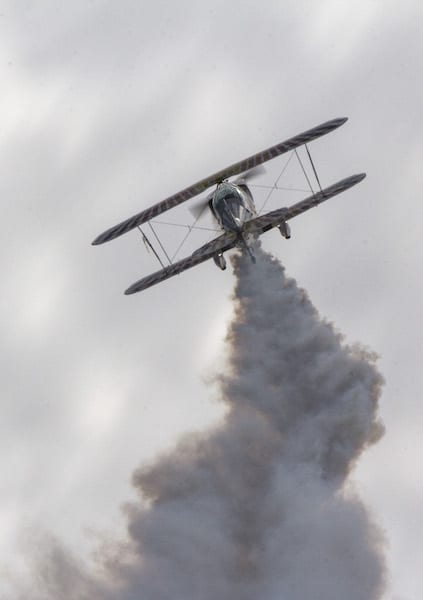 Evidently the word got out at the Valdez Fly-in the week before that there would be a Slow-Fast contest at Talkeetna, and that STOL star Bobbie Breeden was taking his all black highly modified Piper Cub to the two-day event where he was the invited speaker.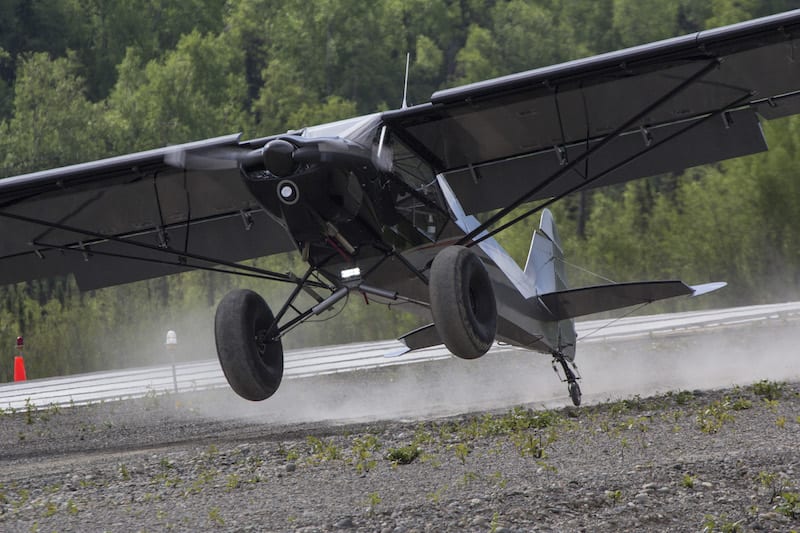 This year's event also featured a Poker Run, Aerial Scavenger Hunt, Treasure Hunt, Balsawood glider contest, unicycle race, Talkeetna Build-A-Plane tour, a pancake breakfast, a Goose Poop guessing event, and a missing man formation flyover.
The upset of the fly-in was in the open class Slow/Fast contest where everyone thought that either Breeden or Tom Hudzinski, flying a highly modified Piper Backcountry Cruiser, would duke it out for the slowest speed.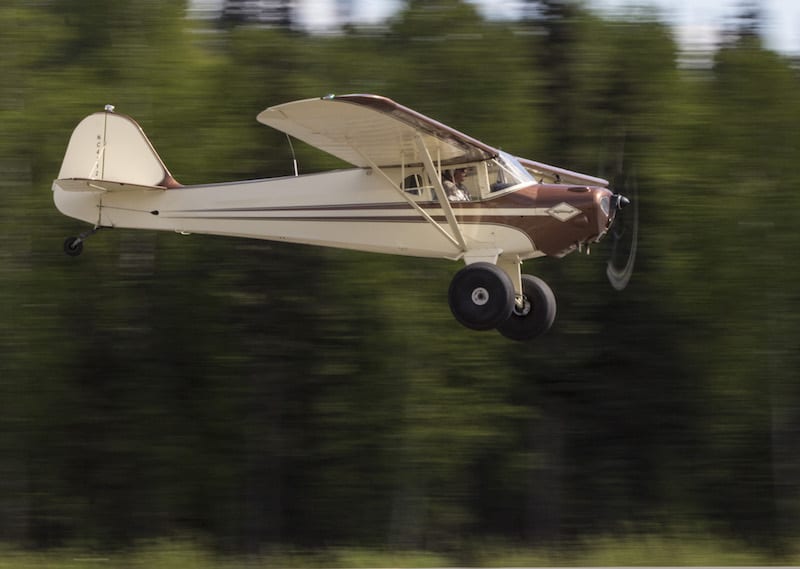 But the crowd of onlookers sed treated to a bit of weight-shift wizardry when Lloyd Hood, flying an Air Creation GTE, was clocked at 15 mph, beating Breeden's next best 20 mph slow speed time.
Rob "Cricket" Renner, flying Chuck Miller's North American AT-6, bested the lot of 14 aircraft entered in Slow/Fast with the fastest time over the field at 165 mph.
All aircraft were clocked with a radar gun from an Alaska DOT truck parked near the runway, and speed targeted between two spots on the runway for each flight, slow and fast.

On Sunday the takeoff and landing exhibitions were just as exciting due to a DC-4 parked on the south taxiway, allowing spectators to line up along the aircraft to watch as planes landed on an inboard gravel strip.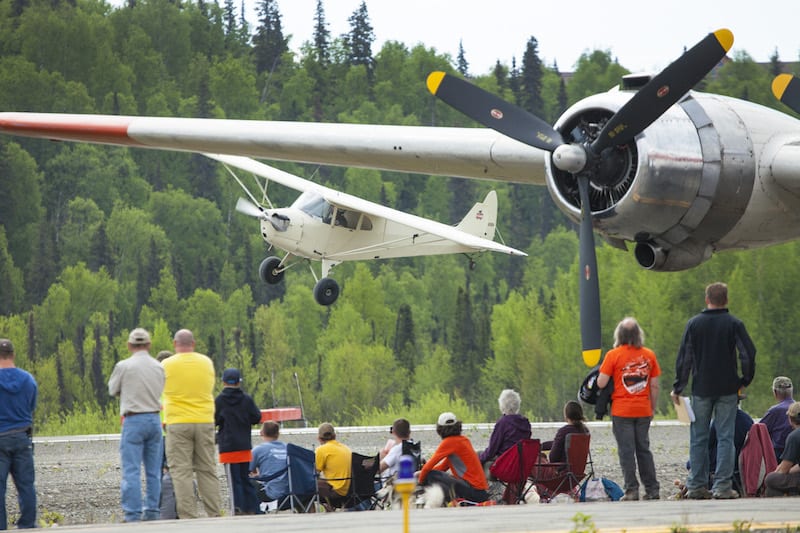 Each year the fly-in honors the legacy of Talkeetna pilots Cliff Hudson and son Jay Hudson for years of flying climbers on and off Denali and for providing air taxi service to the upper Susitna Valley with Hudson Air Service.
The centerpiece of the Hudson Memorial Fly-in is an orange with white trim Cessna 185 parked right in the center of the fly-in parking grounds and vendor tents.
A five plane missing man formation is the finale of the two-day event that features a flight of five local pilots and their aircraft who fly to honor the Hudsons.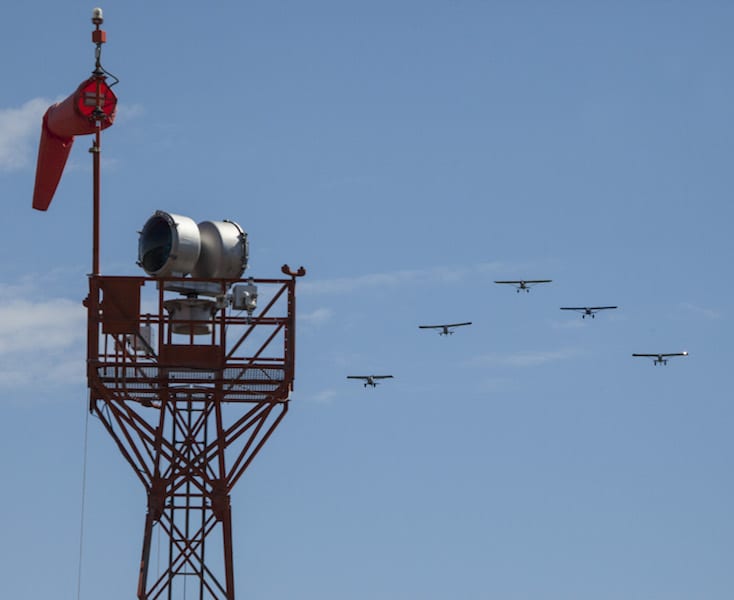 FAA Flight Service is to be commended for adding a third person to its crew, who handled 467 radio contacts, 111 Flight Plans, and 568 airport advisories over two days.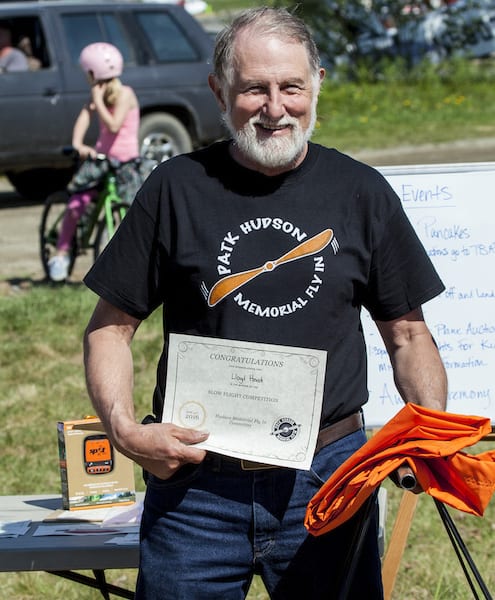 "I'm an Alaska small town kinda guy," said Lloyd Hood of Wasilla. "That's a lot of traffic for a 3,500 foot runway visiting a town of 876 people. And, that's a lot of airplanes in the sky. I've never flown any place before with that kind of traffic."