Now available is Sporty's online Flight Instructor Refresher Course (FIRC), which was created by the instructional staff at Sporty's Academy.
The course comes in an online format universally accessible for PC, Mac, and mobile devices including iPad/iPhone and Android platforms.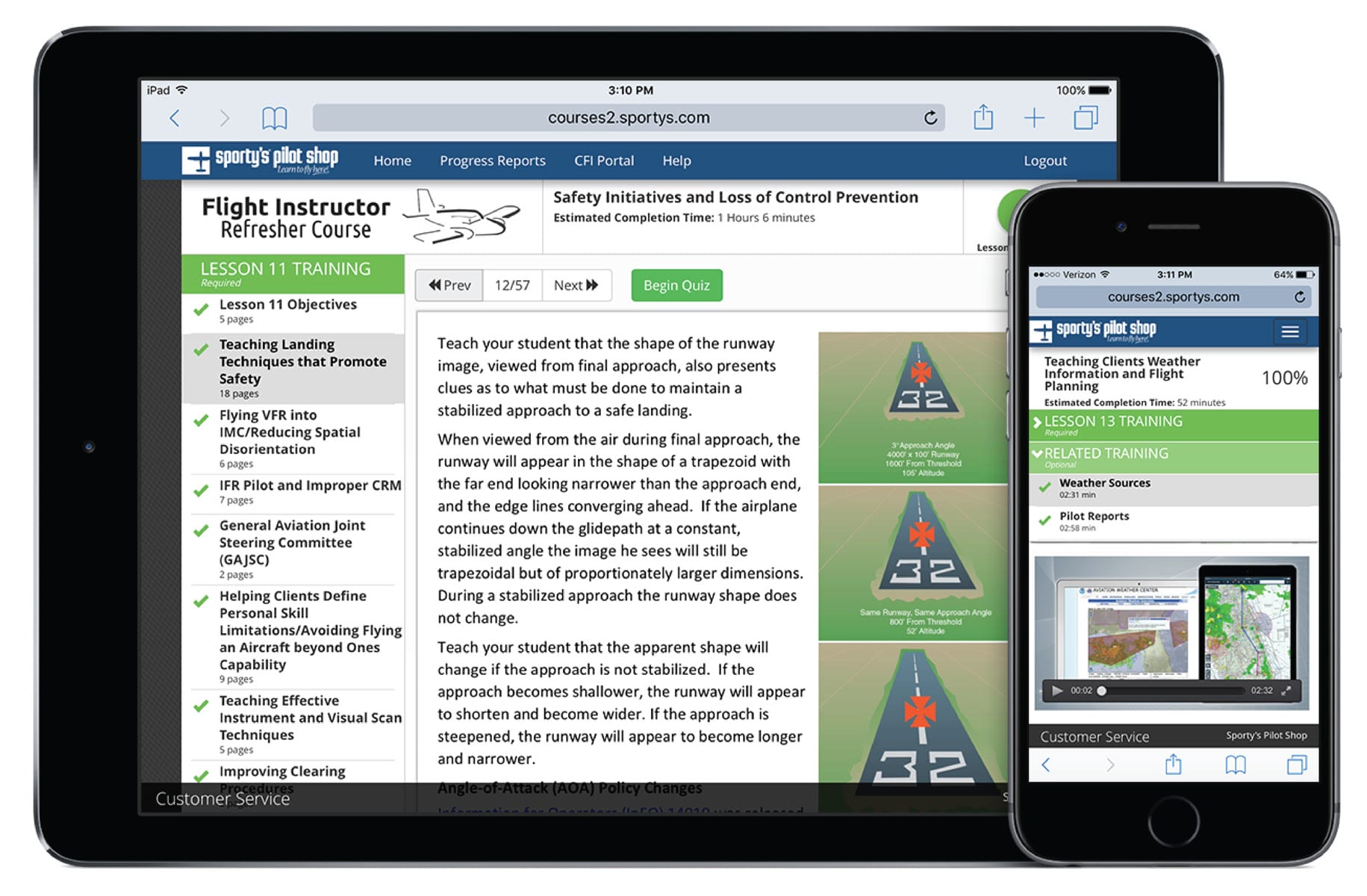 With no software to install, a flight instructor can log in anywhere there is an internet connection and begin training at his or her own pace.
Sporty's eFIRC contains 17 lessons broken down into learning modules. Topics range from loss of control to how to build a culture of safety, from ethics and professionalism to explaining aerodynamic concepts and teaching night flying. Another module contains important information about Transportation Security Administration regulations and what flight instructors need to know to stay out of trouble.
Sporty's eFIRC also includes video content. Complete with 3D animation and graphics, video-based learning helps to further explain complex topics in an effective and entertaining format, Sporty's officials said.
Flight instructors whose instructor credentials have not yet expired are eligible to renew their credentials upon satisfactory completion of the FIRC. The provided graduation certificate is then submitted to a certifying official (aviation safety inspector or approved designated examiner) for renewal. Ground instructors may also receive a graduation certificate to meet the recent experience requirements of §61.217 (c).
The estimated time to complete the FIRC material and take the required final exam is approximately 16.5 hours.
In order to begin revalidation on Sporty's eFIRC [#6481-1A], flight instructors should log in at Sportys.com/FIRC. The cost of the course, including graduation certificate, is $99.