Performance Aircraft, a Lincoln, Neb.-based aircraft sales company, has launched Aircraft Market Reports for pre-owned Cirrus aircraft, including the SR20, SR22, and SR22T models.
According to President and Founder Bill Heckathorn, the new reports are part of the company's strategy to help customers access the information they need to make decisions as they buy and sell aircraft.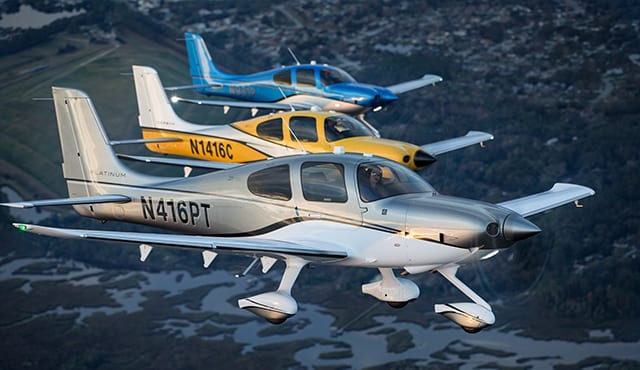 The new Aircraft Market Reports allow others to see trends from all the data the company has been collecting on the pre-owned Cirrus market since 2013. Users can see if the market for a specific Cirrus model is filling up or emptying out, how long aircraft are staying on the market on average, pricing trends, live stats (updated weekly), and more.
The company's Market Research Database breaks down the Cirrus markets by generations (G2, G3, etc) and also by options inside each generation, giving a more comprehensive understanding of the Cirrus markets.
Performance Aircraft originally built its Market Research Database after the last recession, starting with the pre-owned Cessna markets. At that time, many aircraft buyers were convinced the market was going to get worse, while sellers felt that the market was recovering.
When the economy started to improve and stabilize, very little information was available to inform buyers and sellers on the aircraft markets, company officials noted.
Even during a stable market, aircraft appraisal software is helpful, but lacks accuracy. Without a government agency collecting actual sale prices, the book values indicated by appraisal software are based on sale prices reported voluntarily by sellers. Most experts see book values as a good benchmark, while agreeing that more leading indicators on the piston aircraft markets are needed.
"If you bought a pre-owned SR22 a couple years ago and it was advertised on the market, we could go into our Market Research Database and tell you how long your plane was on the market before you bought it, what all the price changes were, and how many other similar SR22s were on the market at the same time as yours," Heckathorn stated. "And if you are thinking of selling that same plane today, you can now see a variety of useful information, including how many SR22s like yours have been on market in the last 90 days, average ask prices, average aircraft times, and more."