The Reno Air Racing Association (RARA) have revealed that the U.S. Navy's Blue Angels will headline this year's performers at the 2016 National Championship Air Races, slated from Sept. 14-18, at the Reno-Stead Airport.
The Wings of Blue United States Air Force (USAF) Jump Team will also perform and Jim Peitz will pilot an aerobatic Beechcraft F33C bonanza. Performers also include the Lucas Oil Pitts, the Smoke 'n Thunder Jet Car, and for the first time, an F-35A stationed at Luke Air Force Base in Glendale, Arizona will join the line of static displays.
"The National Championship Air Races are honored that the Blue Angels will be returning to Reno this year," RARA President and CEO Mike Crowell said. "We are also excited that on its first ever tour of air show performances, Reno will see an F-35 in the line of static displays."
Blue Angels
The Blue Angels is the United States Navy's Flight Demonstration Squadron, with aviators from the Navy and Marines. Formed in 1946, the Blue Angels' six demonstration pilots fly the F/A-18 Hornet.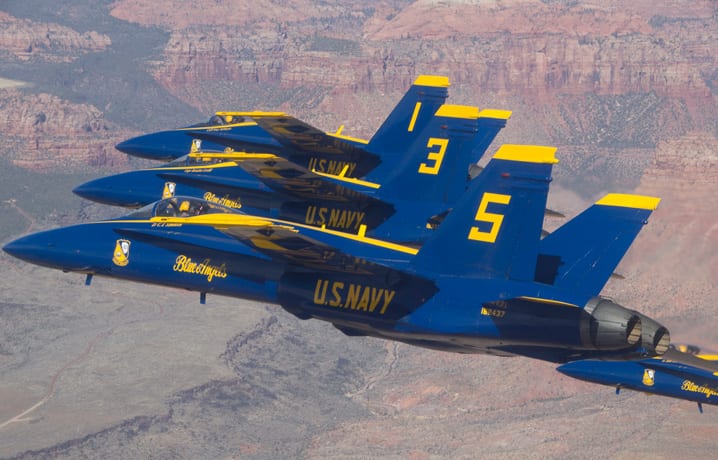 The Blue Angels' C-130, affectionately known as Fat Albert, begins each demonstration by exhibiting its maximum performance capabilities during a ten-minute performance.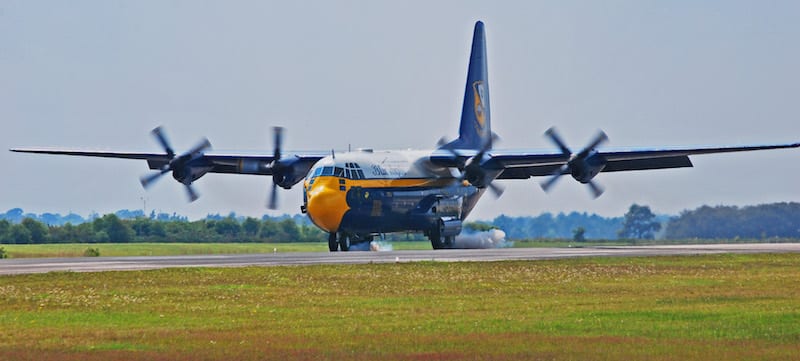 Shortly thereafter, you will see the graceful aerobatic maneuvers of the four-jet Diamond Formation, in concert with the fast-paced, high-performance maneuvers of its two Solo pilots. Finally, the team illustrates the pinnacle of precision flying, performing maneuvers locked as a unit in the renowned, six-jet Delta Formation. Since 1946, the Blue Angels have flown for more than 260 million spectators.