Lara Kaufman from the Greenville Downtown Airport (KGMU) in South Carolina sent in these photos from a very busy Saturday at the airport on May 28. the Civil Air Patrol (CAP) Greenville Composite Squadron held an open house to celebrate the CAP's 75th anniversary and the local unit's upcoming 60th year of operation.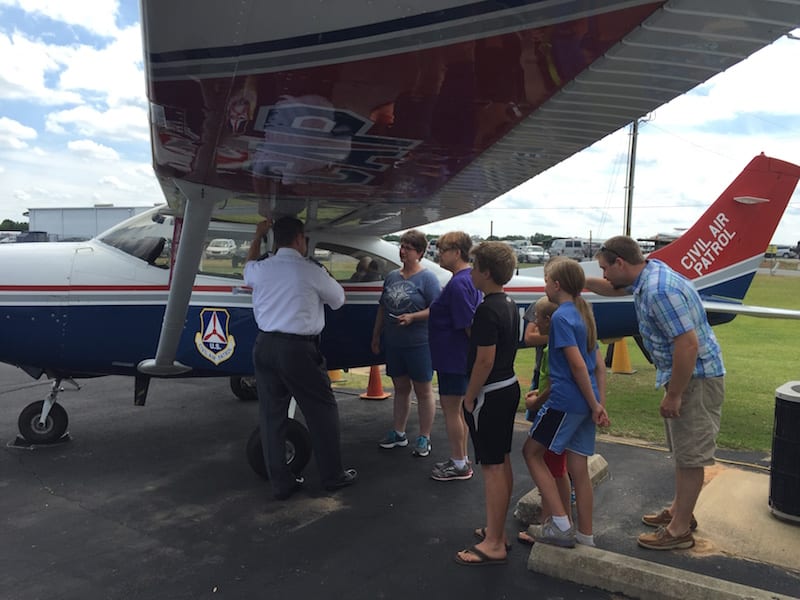 "Many community members came to the Greenville Downtown Airport in South Carolina to learn about CAP's mission which is to provide emergency services, cadet programs and aerospace education for youth and adults," Lara reports.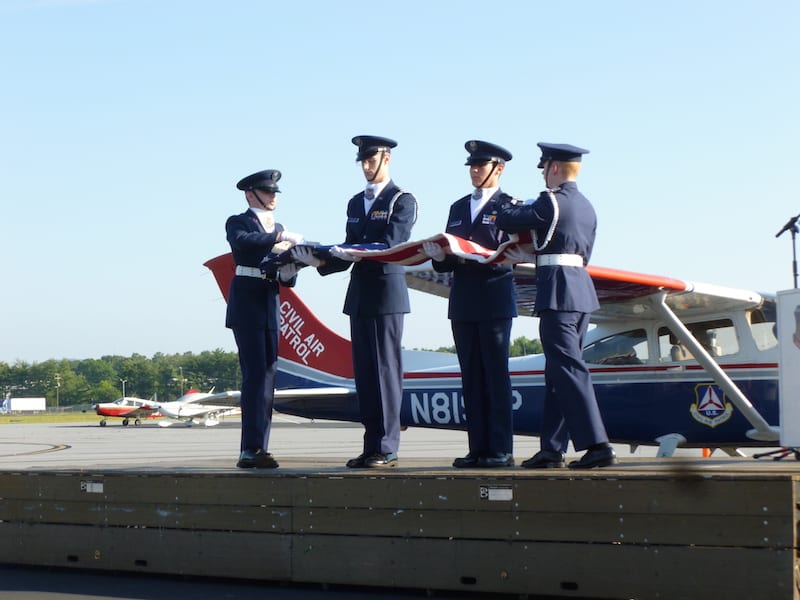 Civil Air Patrol Greenville Composite Squadron folds a flag in honor of Frank Wallace at this year's Memorial Day Weekend Take Flight 5K at the Greenville Downtown Airport in S.C.
At the same time, the airport held its fundraising Take Flight 5K and Lara sent in these photos of the winners: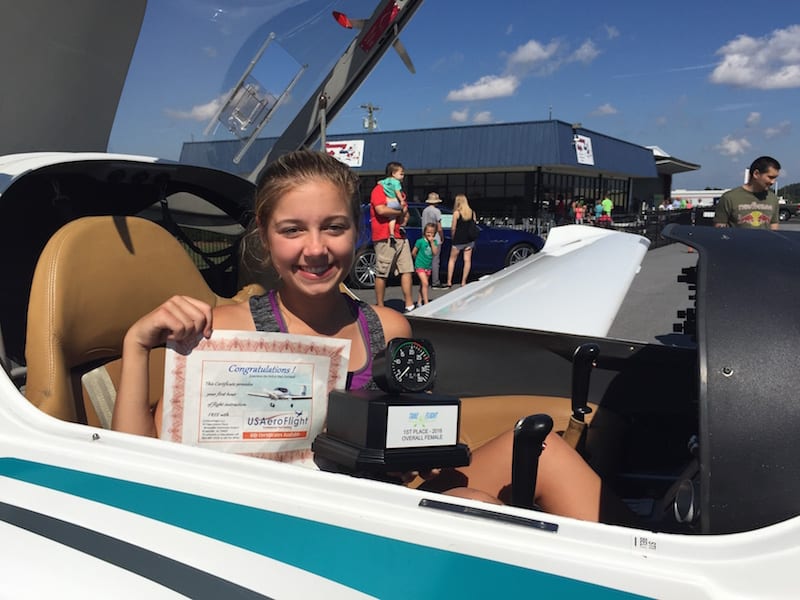 First Overall Female winner, Maxine Blech, 16, in an USAeroFlight aircraft. She also won a flight lesson as a Take Flight 5K door prize. This was her first 5K win.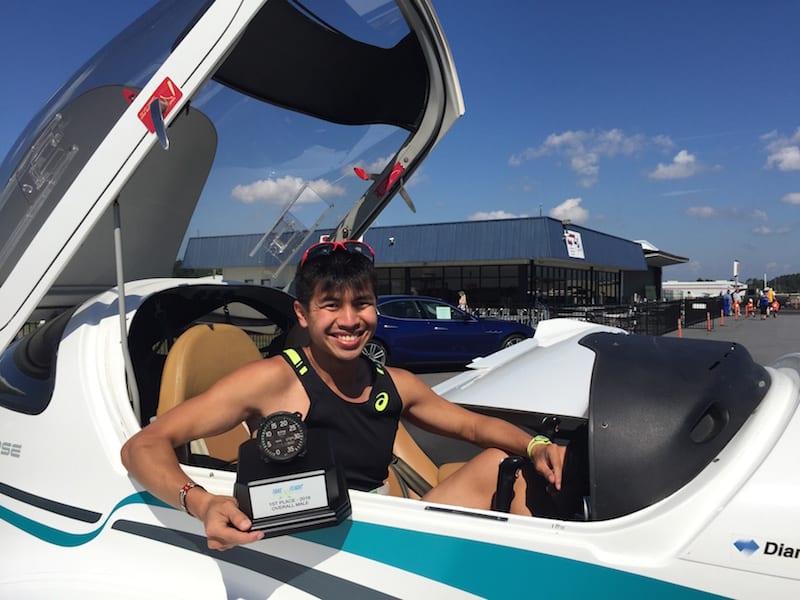 First Place Overall Male award went to Ashley Liew, 29, pictured here in an USAeroFlight aircraft.