SocialFlight's Event of the Week is the 27th Annual Father's Day Fly-In, slated for June 17-18 at Shreveport North Airport (62PA) in Wellsville, Pennsylvania.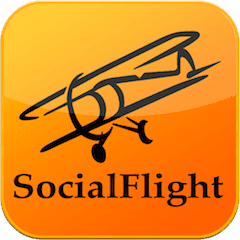 Hosted by the Mason-Dixon Sport Flyers, organizers say they welcome any aircraft capable of operating from a well-maintained, lighted, 2,600-foot turf runway.
On the grounds of the Footlight Ranch, the fly-in features special dinners on Friday and Saturday evenings.
Activities include a parade of sports cars, pilot games, Bear-from-the-Air stuffed animal drop, food vendors, and airplane rides.
Snacks and lunch are available all weekend at the Crosswinds Cafe on the flight line.
There will be flight line movies with free popcorn every night.
The volleyball courts and horseshoe pits are available to all attendees. There will also be camping and rustic bunkhouse available.
The Mason Dixon Sport Flyers Club was established to promote safe and enjoyable Ultralight flying and to provide fellowship among flying enthusiasts.
Find events like this and many more like it with a free registration at SocialFlight.com.