With the FAA's transition from Practical Test Standards (PTS) to Airman Certification Standards (ACS) taking effect June 15 for Private Pilot and Instrument Rating, Sporty's reports that its Learn to Fly and Instrument Rating courses are ACS-compliant.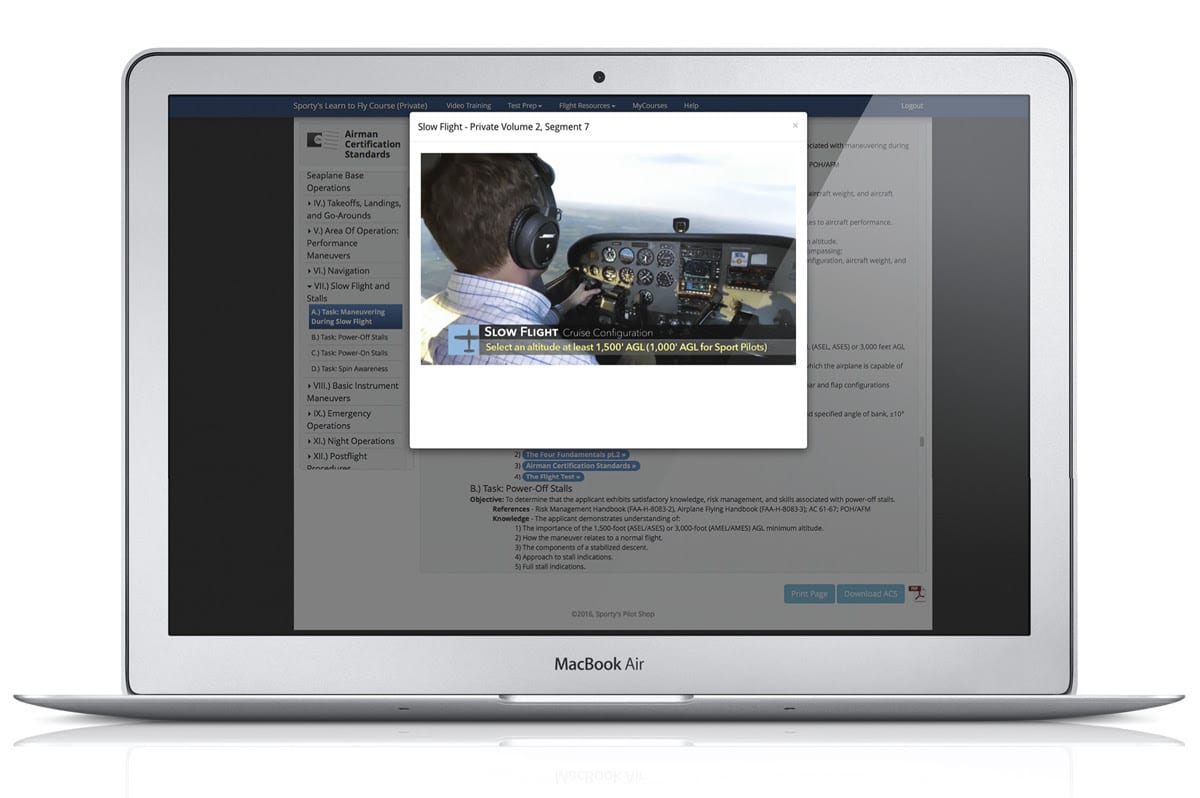 The goal of Sporty's courses is to impart the body of knowledge necessary to become a safe and competent pilot and not just make it possible for a candidate to pass the written test, according to Sporty's officials.
"While Sporty's courses have always offered a complete learning experience with ground school, flight school and test prep integrated into one complete course, the new ACS philosophy will better link knowledge testing to the core, video-based training," officials said in a prepared release. "It will also help to standardize the practical testing component by clearly communicating what applicants must know, consider and do."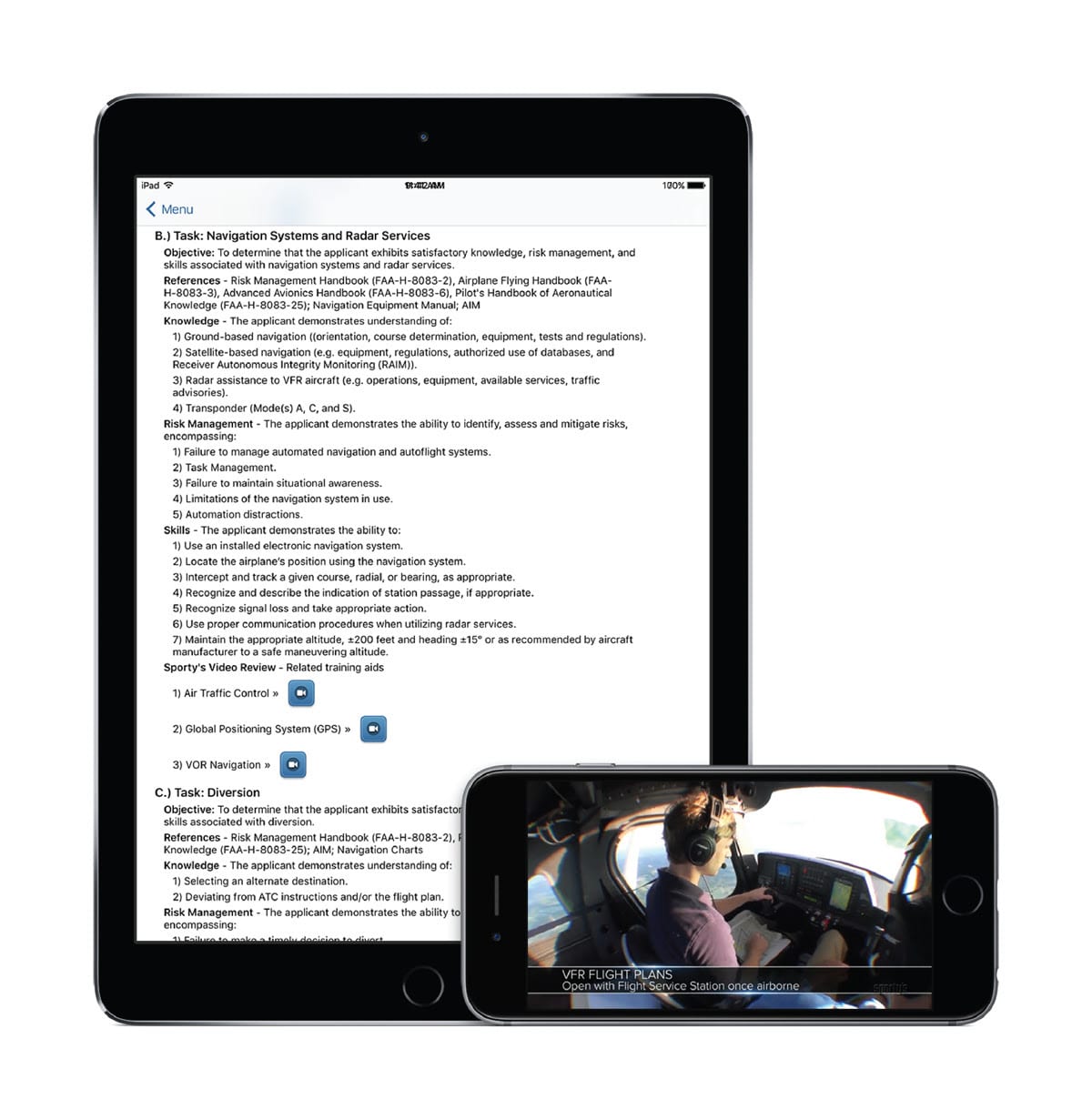 Sporty's course users now have access to the final ACS document from the FAA, complete with cross-references to Sporty's video-based training.
Updates are made on a continual basis to written test preparation components as the ACS continues to drive knowledge testing, Sporty's officials note.
The written exam endorsement is available directly from the course. Sporty's continues to offer its triple guarantee: You're guaranteed to pass all three tests or your money back.
The online and app courses have already been updated with the new ACS documents, and are available to all existing users at no charge.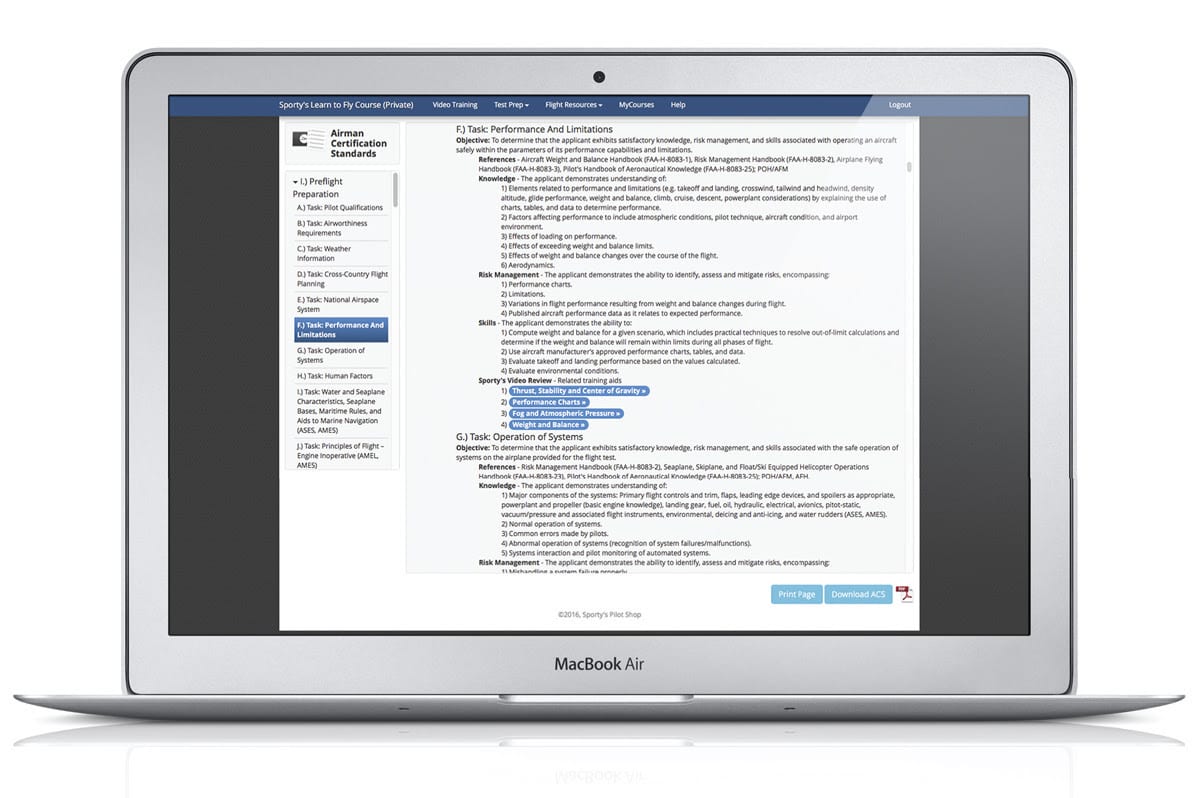 DVD course users can access the latest ACS documents online as print-ready PDFs.
Sporty's is also extending a special offer to all DVD users who have purchased their course within the last six months: Add either the online or app version of the course for 50% off. Customers can email support@sportys.com to request the upgrade.
Sporty's Learn to Fly Course and Sporty's Instrument Rating Course are each available for $199.99.
Free demonstrations are available at Sportys.com/demo.