WACO, Texas — FreeFlight Systems reports that engineering and certification company CMD Flight Solutions has expanded its AML STC to include Part 23 turbine aircraft.
This allows for the installation of a FreeFlight 1203C SBAS/GNSS sensor paired with Rockwell Collins' TDR­94/94D transponders for ADS­-B compliance.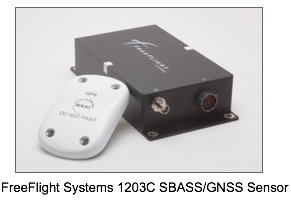 As a certified ADS­-B position source approved for all ICAO jurisdictions, the integrated 15­-channel 1203C SBAS/GNSS sensor is part of a fully rule­-compliant ADS­-B Out system when paired with a compatible, certified Mode S transponder like the TDR­94/94D, company officials explain.
The 1203C is an approved position source for CPDLC, TAWS/FMS, RNP and other NextGen applications, officials add.