ASA officials note that 2017 Test Guides for the FAA Aviation Maintenance Technician (AMT) Knowledge Exams are available and shipping now.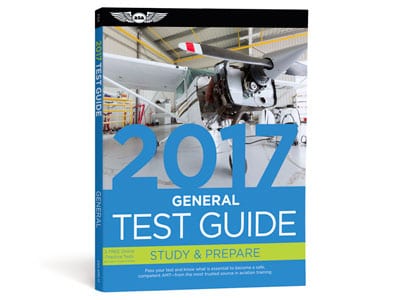 The Test Guides include questions and answers for the General, Airframe and Powerplant FAA knowledge exams, supported with explanations. Each guide includes five free online practice tests.
Updates to questions and answers are provided as free downloads from the ASA website as test information changes so students can be confident they are studying the most current and accurate information available, ASA officials noted.
Each test guide is priced at $14.95.