By Michael Purpura, Illinois State Liaison, Recreational Aviation Foundation
A work party was held June 17-19 at the recently reopened airstrip on North Fox Island in Lake Michigan.
Recreational Aviation Foundation (RAF) Michigan Liaison Brad Frederick had issued a request for volunteers to fly in for the weekend to clear brush, make improvements to the airfield and have a good time. Answering the call were 17 aircraft and two dozen people ready to work.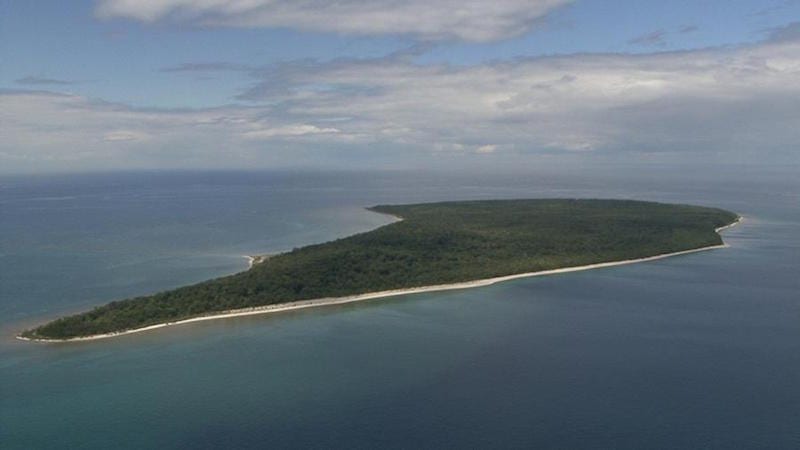 North Fox Island (6Y3) is located off the east shoreline of Lake Michigan near Charlevoix, Michigan. The island is covered with a thick forest of mixed hardwoods and conifers with an understory of brush, ferns and grass.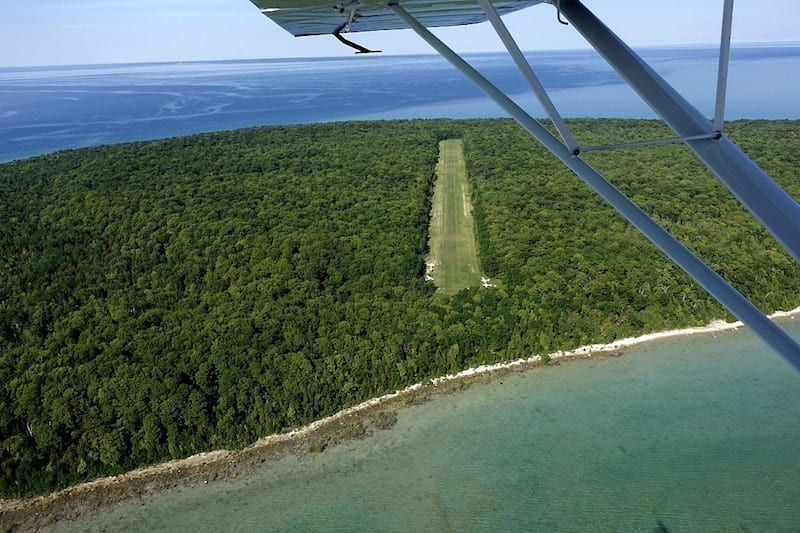 The old airstrip has been brought back to life thanks to the cooperation of the RAF, Friends of North Fox Island, and Michigan Department of Natural Resources (DNR). It's 3,000 feet long by 100 feet wide with displaced thresholds to accommodate the 60-foot trees on either end.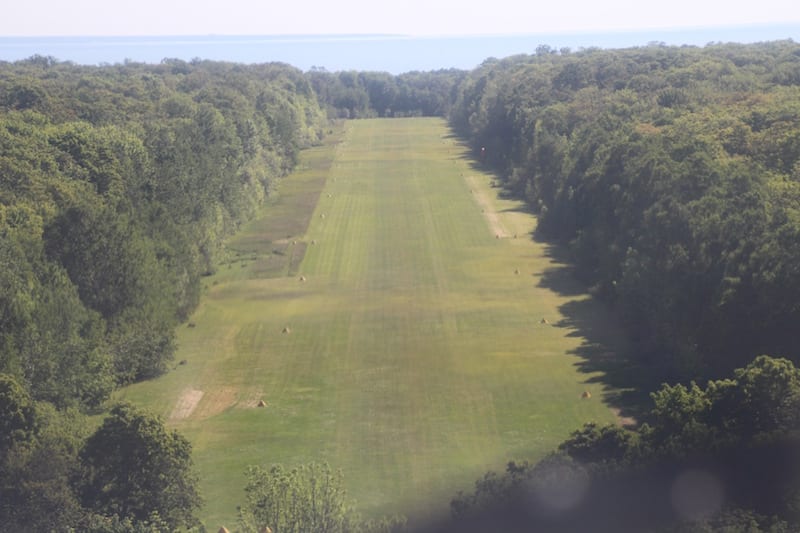 The grass has been untouched for years and the sandy soil is full of organic matter and very spongy. Landing is soft and every pilot quickly noticed how much throttle it took to get the aircraft moving in the soft turf.
Airplanes started floating in early Friday morning and continued through Saturday and included a good mix of tri-gear and conventional gear planes. We even had one Europa drop in.
The weather cooperated. We were blessed with VFR conditions through the weekend.
The resulting labor force cleared brush and we felled trees to open up the runway to the original drainage ditches on each side of the strip. We made progress, but much work remains.
One nice addition was the port-a-john that arrived disassembled and stuffed into a 172. After unwinding all the parts, it was assembled, a hole was dug and a new outhouse was installed.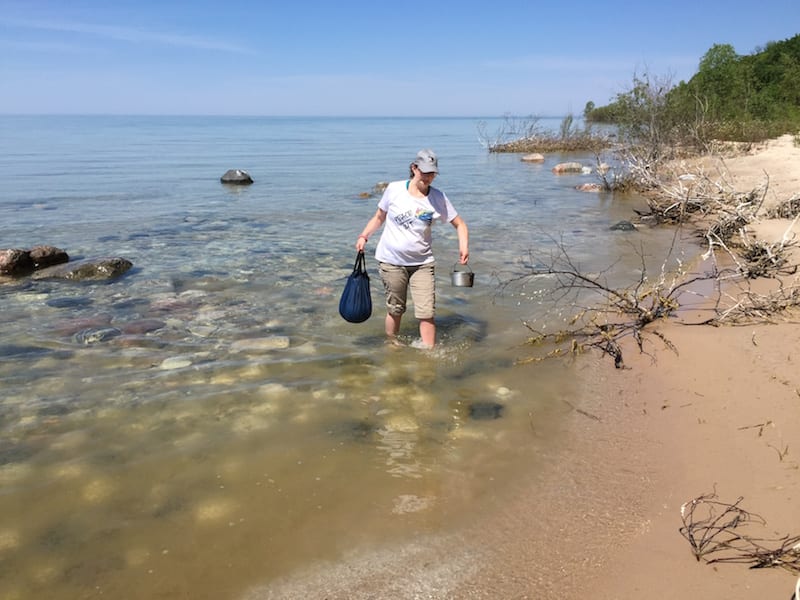 In the late afternoon the trail to the beach was busy with people hauling water and washing off in the lake. In the evening the campfire was burning and food was on the grill.
During the evening it was nice not to hear any manmade sounds. No trains, cars, trucks, motorcycles and no cell phones ringing. The morning alarm was simply the soft morning light spilling into the tents and birds singing.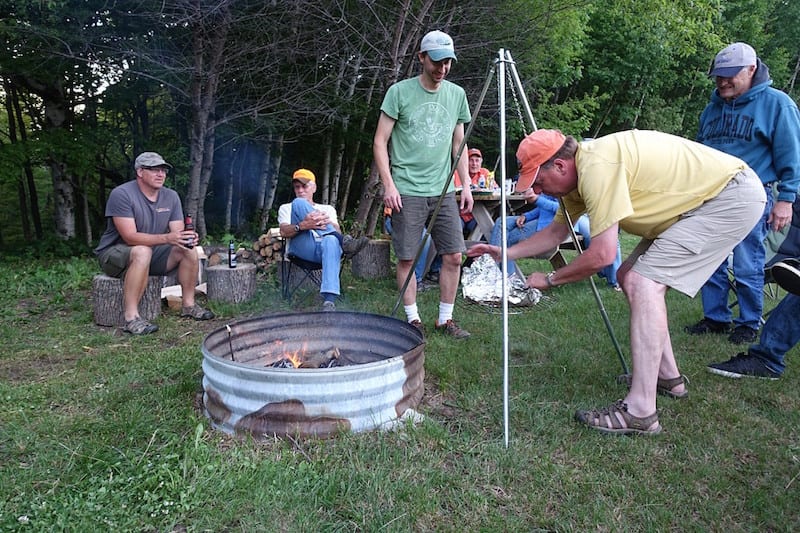 If you decide to go to North Fox Island read the safety briefing at TheRAF.org. Print it out and take it with you.
Let someone know where you are going and when you expect to return.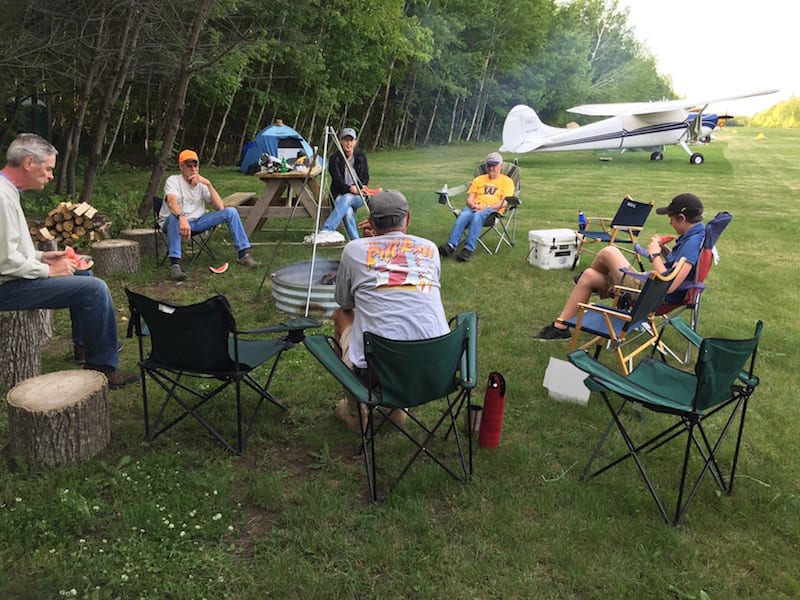 Wear a life jacket over the lake. A Personal Locator Beacon (PLB) with a text feature would be a good item to have along.
The land use rules are printed, and in the mailbox at the southwest end of the runway. Please sign the register. Michigan DNR needs to know that people are using the island.
But with that use comes certain responsibilities, like fires only in the fire ring and camping only on the airstrip.
Pack out what you pack in. Leave it better than you found it and we will enjoy this island for years to come.
Bring extra food just in case your stay is involuntarily extended. There is plenty of fresh water as long as you have a way to purify it.
When you land make sure you have your airspeed dialed in, use flaps and a short/soft field technique and your landing will be flawless. The strip is quite adequate for any type of aircraft tri-gear or tailwheel.
Primitive camping is the only lodging available so if you like back packing, camping and flying this place should be on your list. The folks at Beaver Island (KSJX) have fuel and are few minutes north.
The work that the RAF and groups like Friends of North Fox Island are doing is not free. If you appreciate the effort that has been put into making this great airstrip available to general aviation, log on to TheRAF.org and send a few dollars our way. It will be the best landing fee you have ever paid.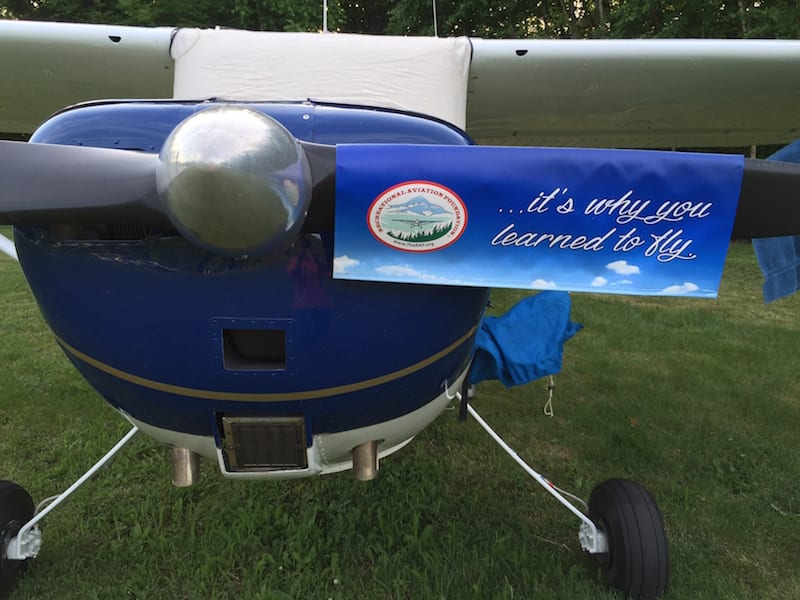 Come join us at our next work party and stay tuned for more interesting places to fly.