Winners of the 52nd Annual Hayward Air Rally, held June 23-26, were Tim Ronan and Michael Saboff in Race 24.
This year's destination was Reno Stead Airport (KRTS) in Nevada.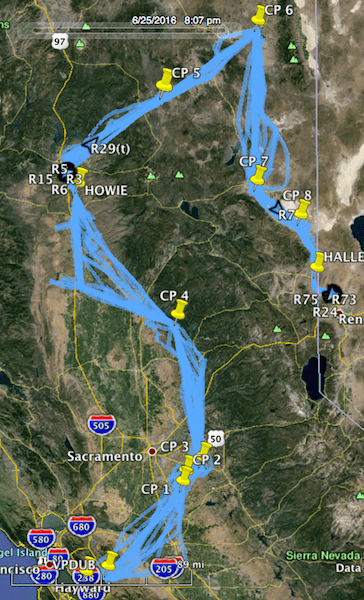 The longest continually-held flying event of the type in North America, this proficiency challenge offers aviators the opportunity to demonstrate their airmanship skills of fuel planning and cross-country flight without the use of advanced navigation equipment. The goal: Get the least number of points.
The winners took first place with just 86 points.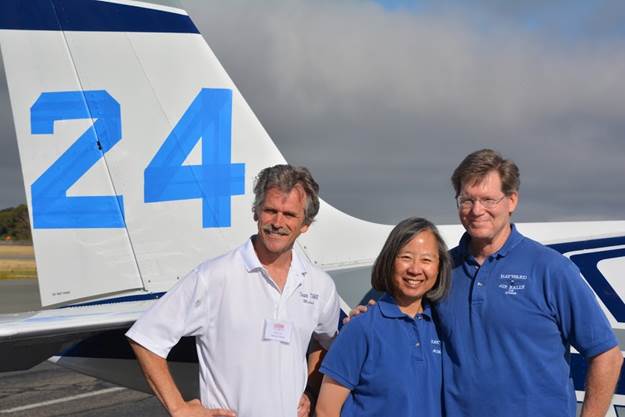 Prior to departure from Hayward Airport (KHWD) in California, each pilot turned in estimates of their enroute flight times and fuel consumption for each of the two legs.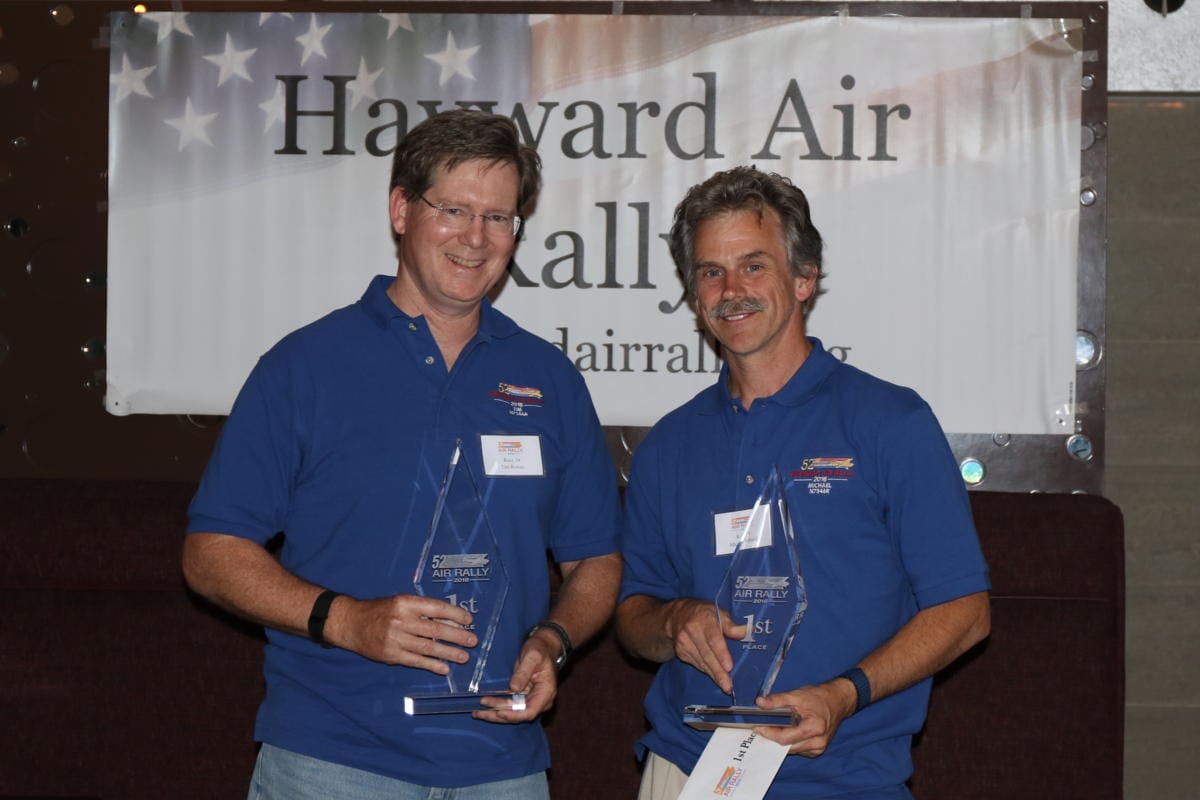 Traditionally flown without the use of GPS, DME, RNAV or digital fuel flow displays, flight teams are scored on their ability to precisely predict flight times and fuel consumption enroute to the two required landing points. Flight crews are scored on a combination of identifying check points, matching predicted time (to the second) and matching predicted fuel usage (to the tenth of a gallon).
The lowest score wins. Penalty points are accumulated for incorrectly identifying checkpoints, as well as deviating from time enroute and fuel estimates.
In addition to the usual first to 10th place awards, several other special awards were handed out — at both ends of the spectrum, including:
Red Baron Award: 

Race 8, Kim Purcell and Rob Kirkpatrick

Worst Fuel Score: Race 13, Sandy Munns & Steve Alcorn (17.6 gallons wrong)
Most Lost (biggest distance to a checkpoint): Race 5, Mike Citro (see his track below…)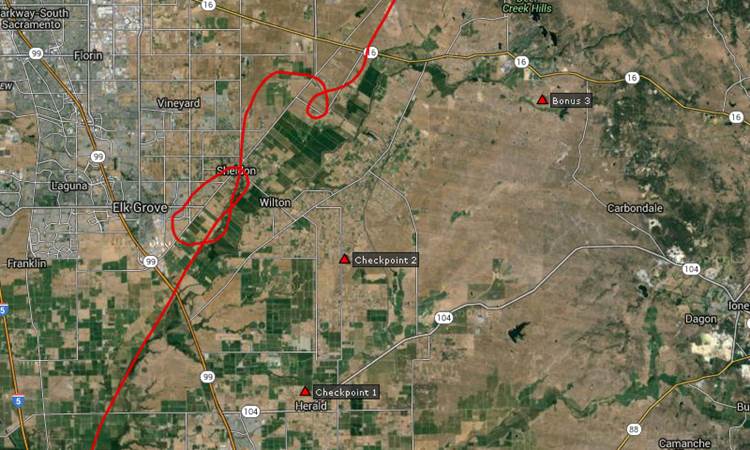 Best Rookie (First Time) Racer: Race 16, Mark Ryan & Colleen Patton
Top Gun (highest % speed @ Timing): Race 20, David Hindi (117.7% of cruise)
Wright Flyer (lowest % speed @ Timing): Race 15, Ken Dyche (40.8% of cruise)
Masters Class: Race 73, Sam Sun, solo
Tail End Charlie: Race 13, Sandy Munns & Steve Alcorn (4891 points)
Proceeds from the rally fund scholarships for young adults to the EAA's Air Academy in Oshkosh. The scholarships cover full tuition and roundtrip airfare.