Phillips 66 Aviation has named R. G. (Greg) Still Manager, General Aviation, U.S. Sales. Still will be based in Bartlesville, Oklahoma.
Still has more than 35 years of experience in numerous management and marketing roles in the industry, most recently serving as Branded Sales Manager, Wholesale. He's also served as Manager, Wholesale Sales Mid-Con at ConocoPhillips, and prior to that he worked in Houston as Director, Branded Sales in General Aviation.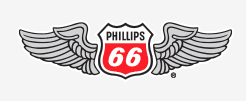 Still holds a Bachelor of Science degree in marketing and psychology from Troy University in Troy, Alabama, and a Master of Arts degree in organizational management from the University of Phoenix, Denver campus.
Smith Underwood will take over as director, Sales, General Aviation, U.S. Sales.
After spending more than four years serving as a platoon leader for the U.S. Army, Underwood joined the Conoco organization in 1997 which later became ConocoPhillips and now Phillips 66. For the past 20 years, he has served in positions of increasing responsibility, most recently serving as Manager, Data Driven Marketing. In this role, he led U.S. Marketing's big data strategic initiative and the successful development of a dimensional model supporting all proprietary and third-party data integration allowing for accurate, real-time reporting and predictive analytics.
Underwood earned his Master of Business Administration from the University of Arizona. He will be based in Bartlesville, Oklahoma.
In other news, Charlie Schouweiler will transition to the position of coordinator, supply, General Aviation, U.S. sales. Schouweiler will also be based in Bartlesville.
In his role, Schouweiler will be responsible for scheduling the shipment and supply of avgas to terminals throughout the U.S.
Outside of the office, Schouweiler serves as a Boy Scout leader for Troop 6 in Bartlesville, and dedicates many hours to supporting the Boy Scouts of America organization.