ASA reports that it is now shipping the 2017 FAR/AIM Series.
The FAR-FC and FAR-AMT books are available and shipping now. The FAR/AIM (which includes new 14 CFR Parts 48 and 107 relevant to both manned aircraft and remote pilot operations) will begin shipping Aug. 10.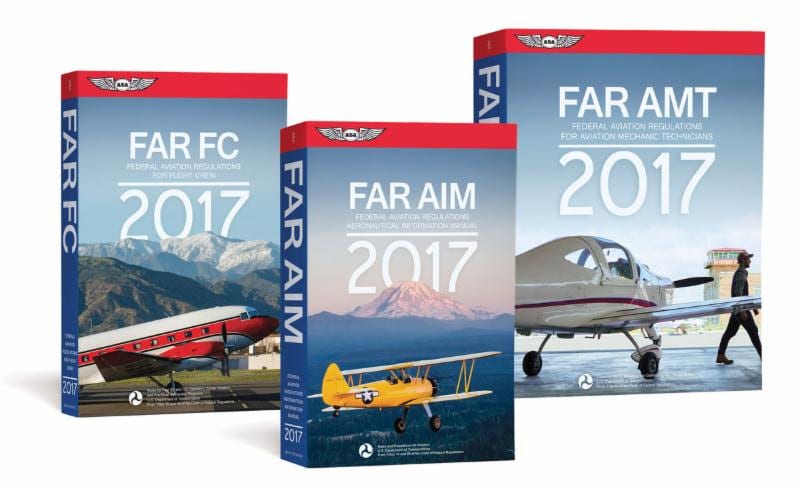 Printed on premium paper, the ASA FAR/AIM Series books are indexed and show clearly-marked changes since the last release for quick reference.
The FAR-FC and FAR-AMT books contain black and white tables and graphics, while the FAR/AIM includes a suggested study list of regulations and aeronautical information, as well as full-color graphics.
Instant access to regulation and procedural changes can be found at ASA2fly.com/farupdate. These updates are provided at no additional cost, and readers can sign up for ASA's email update service to receive automatic notification when a rule has changed. This free subscription service keeps readers aware of all FAA changes throughout the year, ASA officials note.