By MIKE PURPURA
On July 16, at 6 a.m., the earth was cloaked in cotton candy clouds as 200 airplanes converged on Washington Island in Wisconsin for the annual fish boil.
Some slipped unnoticed across the Cheddar Curtain and into Wisconsin from Northern Illinois. Others flew east out of the North Woods and across Green Bay. A few pilots and passengers put on their life vests and flew across the lake at Charlevoix, skipping over the Beaver Island chain and following the coast down to Washington Island. They flew in for one purpose: To enjoy boiled Whitefish, potatoes, onions and friends.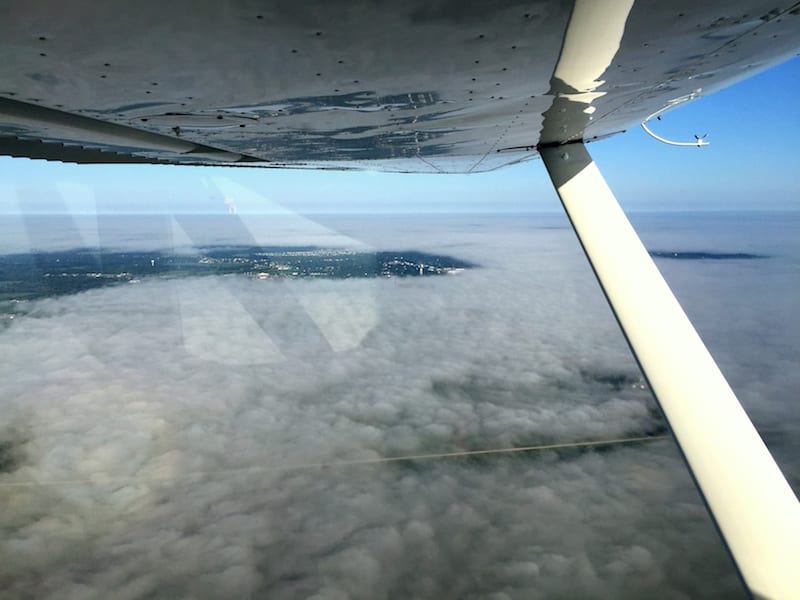 Fish boils are kind of like southern BBQ, red beans and rice, and other regional fare. They just don't taste as good unless you eat them where they originate. Door County fish boils draw folks from all around the Great Lakes region. The black kettles froth over from the heat of a hardwood fire. The smell of smoke and the flare of fish oil as the water boils over is a sign that food is ready.
My trip started early in calm air with mist still clinging to the ground while the sun's morning rays tried to pry it away. About 270 miles north as the Door County peninsula narrowed, the ADS-B display pictured a small swarm of planes, pointed in the same direction and converging on the beautiful grass carpet that is the Washington Island Airport (2P2).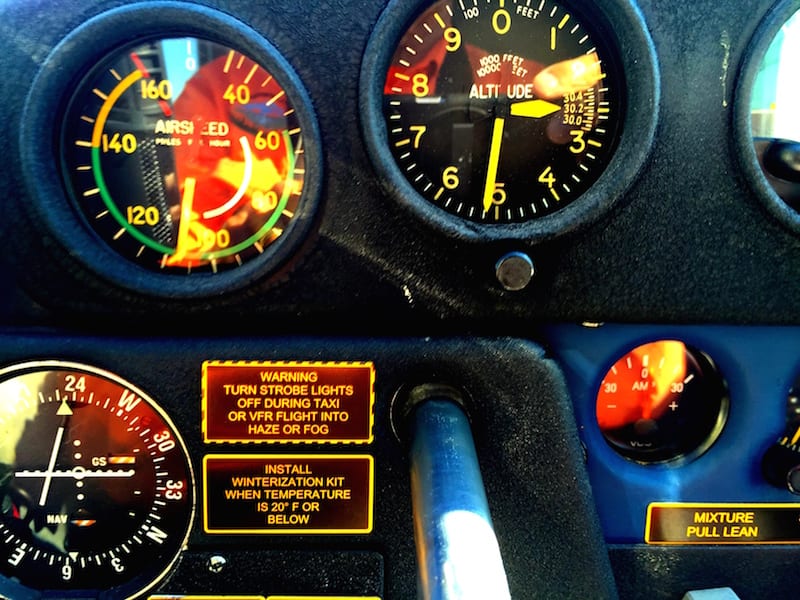 It wasn't long before the radio was alive with call signs and position reports. One after another, with throttles closed and full flaps, they dropped in gracefully, touching down and rolling out, following the ground crew's fluorescent wands waving them to tie-down spots.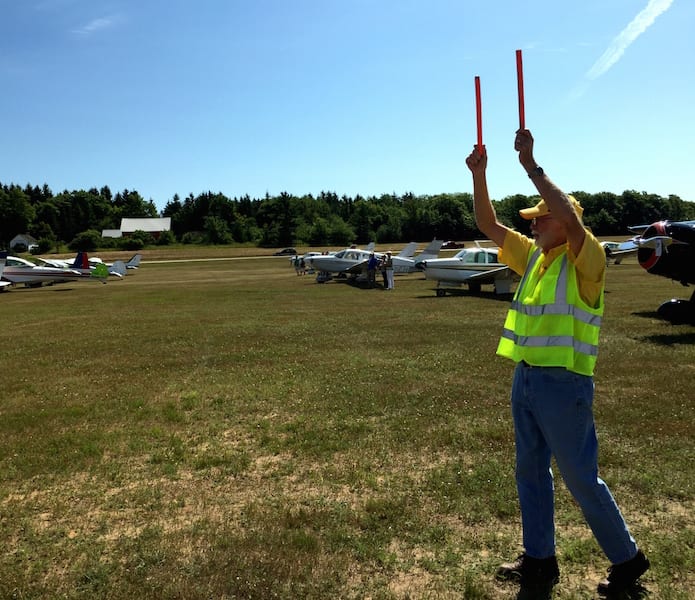 Airplanes lined the field and were parked in rows four deep, around the cross runways. Tri-gear singles and twins, amphibians, taildraggers, antiques and homebuilt aircraft all made an appearance.
Families were looking at airplanes and asking the pilots questions. Kids wanted a peek of the cockpits.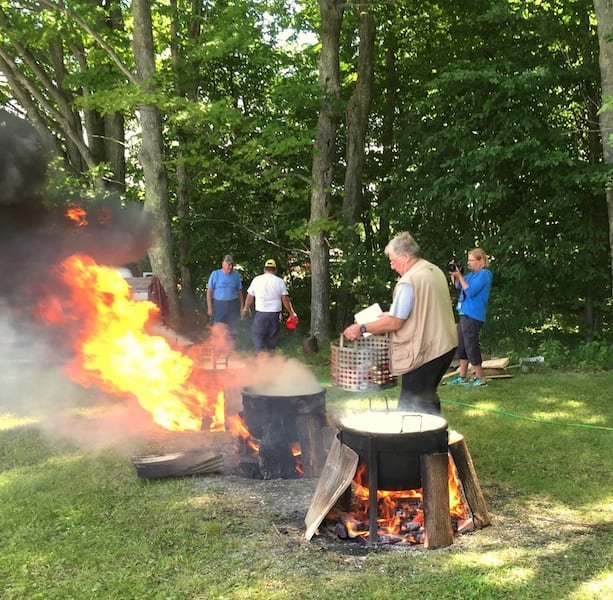 The Lions Club was busy cooking, and selling tickets for food, raffles and T‐Shirts. Bowls of onions, potatoes and Whitefish were being prepared and every imaginable kind of cake was cut and ready for serving. The line of people for the fish boil was 500 feet long at one point. The line ran right in front of the boiling cauldrons of fish. Every so often a kettle would boil over. The water flashed to steam and the fish oil ignited into a fireball. That has to be the best part of a fish boil.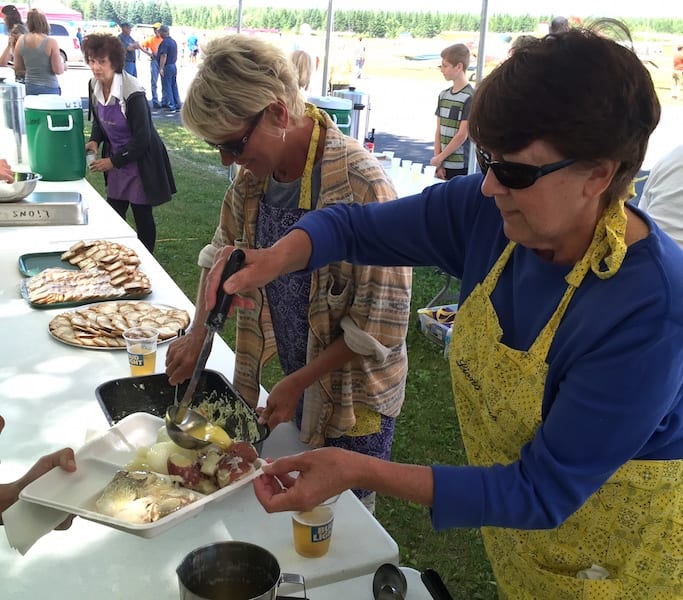 Whitefish tastes good but it takes patience to eat. Some like to carefully pick all of the bones out before they place a morsel into their mouths. Others will take a fork full and let their tongues sort out the fish bones from the flesh. Either way it is best to take small bites and have some bread handy. This group must have been experienced Whitefish eaters, because there were no medical emergencies.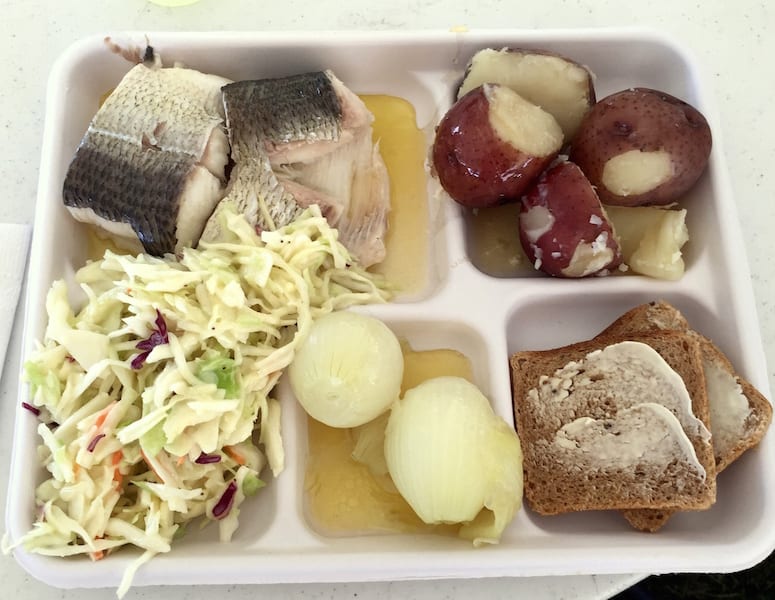 Talk at every table centered on planes, traveling, and flying stories. Quite a few people camped and were staying the night.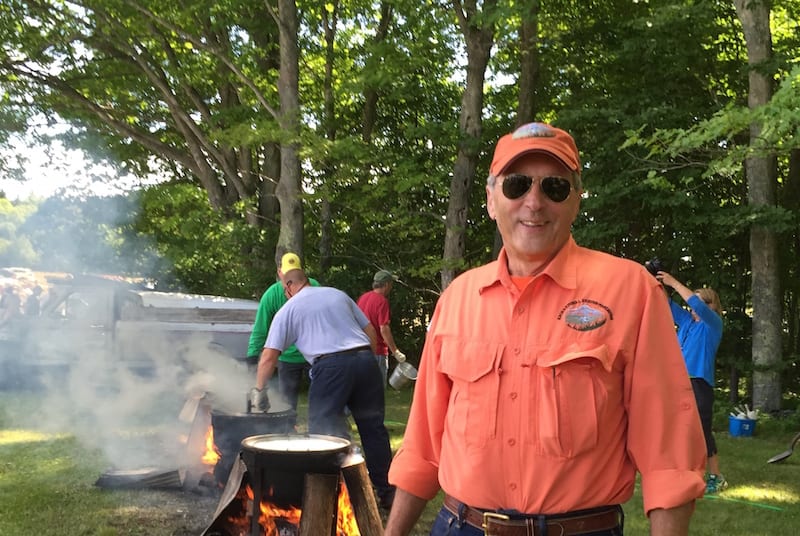 For others, with a good lunch in their stomachs, they climbed in their planes, yelled "clear prop," and taxied to the active runway.
If you decide to go the Washington Island fish boil, check their website at WashingtonIsland‐wi.com for dates and times.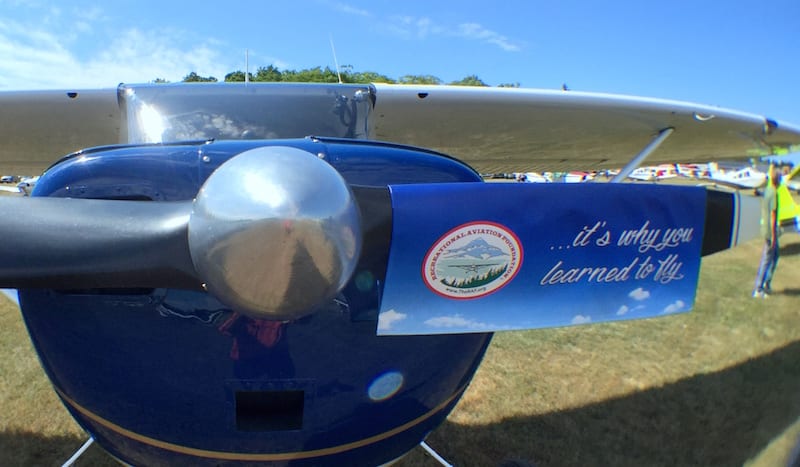 As long as you are heading north, check out some of the other nice strips in northern Wisconsin and Michigan's upper peninsula, such as 6Y9 and 6Y3. Read the Pilot Info section at TheRAF.org. You will not be disappointed.
Mike Purpura is the Illinois State Liaison for the Recreational Aviation Foundation. He can be reached at mpurpura@TheRAF.org.