Aircraft Spruce will begin distributing printed copies and CD versions of its new 2016-2017 catalog at this week's AirVenture in Oshkosh.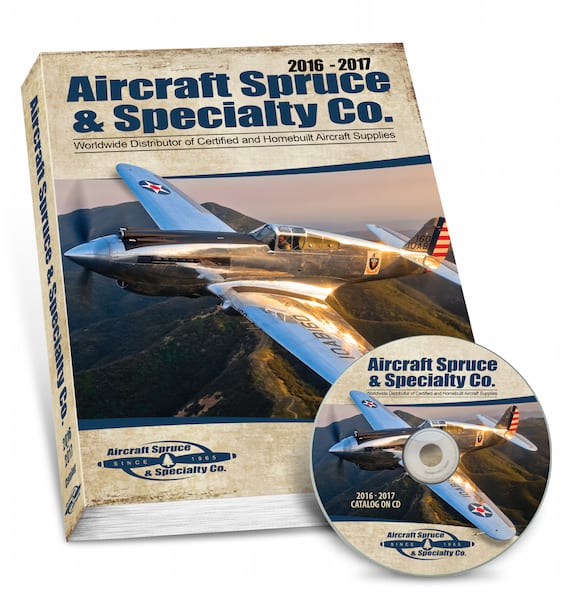 According to company officials, there are hundreds of new products in the catalog. Aircraft Spruce currently offers more than 100,000 different items relating to aviation.
The 2016-2017 catalog cover is a Britt Dietz original photo of a P-40C Warhawk, and there are many photos of the Aircraft Spruce team.
Request your copy of the company's free catalog (in print or on CD) at AircraftSpruce.com or call 877-477-7823.