OSHKOSH — FreeFlight Systems has launched the "Win a RANGR" promotion for U.S.-registered aircraft owners, with a grand prize of a RANGR FDL-978-XVR ADS-B Universal Access Transceiver (UAT), as well as $2,500 towards the cost of installation.
This year's giveaway at EAA AirVenture marks the sixth RANGR ADS-B system that FreeFlight Systems has awarded to contest participants.
Aircraft owners can view promotion details and enter to participate in the drawing, which will be held July 29, during AirVenture at Equipit2020.com/win. Participants do not have to be present to win.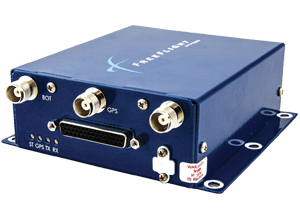 "Our 'Win A RANGR' promotion is an exciting opportunity to introduce our ADS-B systems to pilots who are searching for a solution," said FreeFlight Systems Sales and Marketing Director Pete Ring. "It's a great way for U.S. aircraft owners to learn more about their equipage options and how they can reap all of the benefits that ADS-B brings to flying."
FreeFlight Systems' RANGR series consists of TSO certified ADS-B solutions that automatically synchronize with legacy transponders without the need for additional pilot interaction, and as the RANGR operates on the 978 MHz datalink, the systems support anonymous mode for privacy.
Every RANGR system is backed by FreeFlight Systems' standard five-year warranty, supporting customers beyond the FAA's Jan. 1, 2020 ADS-B mandate, company officials note.