On opening day of AirVenture, VDC Electronics introduced a next generation of its BatteryMINDer brand of maintenance chargers and battery desulfators.These new aviation-specific models are calibrated for the unique properties of aircraft batteries and feature ambient temperature sensing to regulate the charger's output with temperature changes from 0° to 130° F, so expensive batteries are never over or undercharged, and destructive sulfation is reduced or eliminated, according to company officials.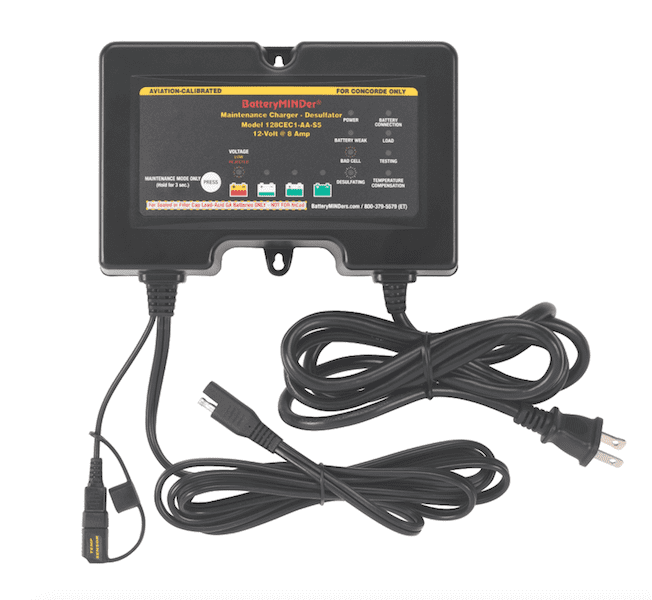 Users can determine the level of charge remaining in their battery, and if weak and in need of replacement, before going bad.
In addition, the units test for weak/dead cells and will recover weak or severely discharged batteries that other chargers would reject, company officials said.
Features include:
Maximizes battery life and performance (uses automatic high-frequency desulfation pulses to dissolve harmful sulfate)
Maintains up to six batteries at a time (requires BatteryMINDer 210AY "Y"-connector assembly[s])
Detects battery with weak or dead cell (terminates charge to prevent harmful hydrogen out-gassing)
Multiple LED Indicators show state-of-charge and condition of battery
Intrusion Protected (water, dust; certified to International Standard IEC IP65)