OSHKOSH — Avidyne Corporation reported at this year's AirVenture that there is a growing list of compatible third-party applications that can communicate wirelessly with Avidyne's full line of IFD Series FMS/GPS systems.
The current list of apps includes ForeFlight Mobile, FlightPlanGO, Seattle Avionics FlyQ, AvPlan EFB, Jeppesen Mobile Flight Deck, Cloud Ahoy, and AeroGlass.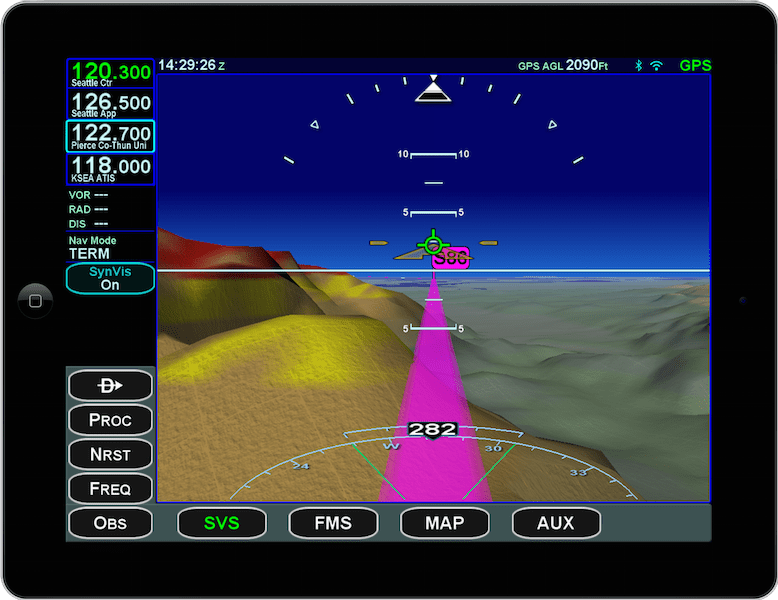 "Avidyne's IFD Series offers a versatile, open-architecture wireless interface that leverages the power of its fully integrated Bluetooth and WiFi technology, requiring no external boxes, wires or dongles," said Avidyne President and CEO Dan Schwinn. "Connectivity is key to our long term strategy, so last year at Oshkosh, we introduced our Wireless SDK in order to tap into the creativity of the third-party app development community, and this growing list of apps demonstrates its success, which directly benefits our IFD customers by offering them more choices than they can get with any other system."
"We are actively working with several other developers and we are looking forward to announcing even more apps in the near future," Schwinn added.
Avidyne previously announced its own iPad app, the IFD100.