King Schools' Private Pilot Practical Test (Oral & Flight) video course has been reshot in HD video to provide a view into a model Airmen Certification Standards (ACS) checkride.
The new version of the course, which covers every task as outlined by the ACS, includes more than five hours of video.
The course features a simulated ACS checkride with Mary Schu as the examiner, and John King as the applicant.
Mary, the 2015 National Flight Instructor of the Year and owner of Mary Schu Aviation, is an FAA Designated Pilot Examiner (DPE).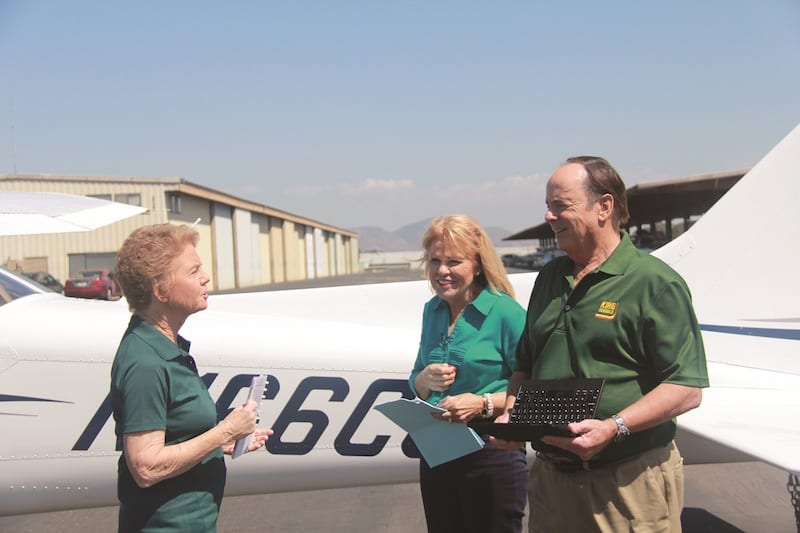 John King plays the role of a student pilot taking his Private Pilot Practical Test. Together they demonstrate a complete checkride from first introductory handshake to the final sign off with pauses to point out tips along the way.
The course is available either online or on a disc for Windows. The online version includes compatibility with the free King Companion App for iPad and iPhone. The app allows users to download lessons to their iPads or iPhones when they have an internet connection. Then, they can watch the lessons later, even while offline. When reconnected, their course progress is automatically synchronized with King's servers. This allows them to move seamlessly between devices, browsers and operating systems. The online course also includes free, automatic updates for life.
In addition to the Private Pilot ACS course, King Schools will soon be releasing the Instrument Rating ACS Course. The course will feature Martha King as the applicant and Mary Schu as the examiner.