KERRVILLE, Texas — Dr. Vivek Saxena has been named the new president and chief executive officer of Mooney International.
Saxena, a 25-year veteran of the aerospace industry, joins Mooney from the global aviation consultancy ICF International where, as vice president, he led its aerospace operations practice.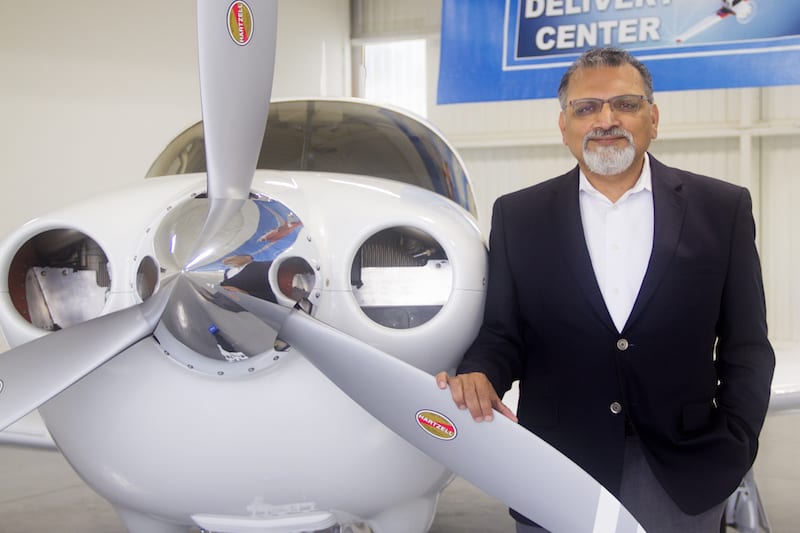 Prior to ICF, Saxena served in senior roles with Pratt & Whitney for about 16 years, overseeing a range of business units within the company.
He holds a PhD in Aerospace Engineering from the University of Cambridge, and has taught in Cornell University's Mechanical & Aerospace Engineering departments. His work on new product introductions has been published as a Harvard Case Study as well.
Saxena replaces Dr. Jerry Chen, who served as the company's leader during its re-launch phase and is now moving to a senior advisory role as the company transitions its focus to manufacturing of the new M20 Ultras this year, and the new M10 family in the years ahead.
After acknowledging that "a tremendous foundation has been laid by Dr. Chen, and the entire Mooney team, Saxena said he it is his goal to "take the company to its next level, and help it attain the long-term success we now know is possible."
"We now have the critical components of success in place," he continued. "A compelling brand, a world class team, strong investor commitment and a new product pipeline. Most important, we are dedicated to a long-term strategy of differentiating ourselves on technology, rather than simply bringing a collection of 'me too' products to market. These are amazing times at Mooney – and I'm proud to say there are even greater things to come."
Saxena's transition into his leadership role at Mooney began this month, and he will be dividing his time between the company's Kerrville and Chino, California, facilities in the weeks ahead, as FAA certification of both the Acclaim and Ovation Ultras is anticipated at the end of the third quarter.