SocialFlight.com's Event of the Week is the monthly Antique Aircraft Display Day at Frazer Lake Airpark (1C9) in Hollister, Calif., Saturday, Sept. 3, from 11 a.m. to 3 p.m.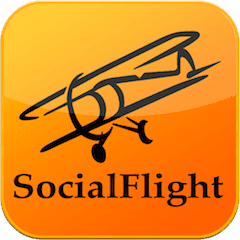 Pilots flying in are advised to use caution, as traffic is higher than normal. If radio equipped, announce on CTAF 123.05.
Visitor parking is southeast of the parallel taxiway closest to the hangars. Park well off the taxiway to allow aircraft taxi clearance.
Watch for cars, bikes, and pedestrians. Cars and airplanes share the taxiway, aircraft have the right of way.
Frazier Lake Airpark is a privately-owned airpark hosting numerous classic antiques. With a 2,500-foot turf runway, the Cubs, Stinsons, Cessna 180s and Stearmans are all right at home, organizers note.
1C9 is positioned in a small valley that runs from Hollister to San Jose and is between the cities of Gilroy and Hollister.
Many non-towered airports are close by and if you like to talk to a controller, Monterey Class Charlie Airspace is just 20 nm south.