The first annual DeLand Sport Aviation Showcase will be "open for business" in a little more than two months, with the inaugural event slated for Nov. 3-5 at Florida's  DeLand Municipal Airport (KDED).
Since the close of EAA AirVenture Oshkosh 2016, nearly all of the Showcase's 100 indoor and outdoor exhibit spaces have been filled, ensuring that the event will host a wide variety of recreational aircraft and their related equipment – headsets, radios, avionics, propellers, according to organizers.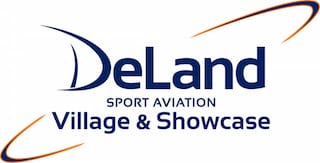 Forums, workshops, and keynote speakers are also being organized, and demo flights will be available all day, every day for those shopping for a new aircraft.
Additionally, manufacturer showcase flights will provide an introduction to many of the aircraft on display during the event, organizers noted.
The Showcase is now seeking presenters for its forum offerings, with first consideration given to those presenting educational seminars that will offer attendees WINGS or AMT credits.
An application form is available online. The deadline for applications is Sept. 15, 2016.
Forum sessions will be held daily, with presentations at 9 am, 10:30 am, 2 pm, and 3:30 pm. Each presentation will last up to one hour, followed by a 15-minute Q&A session.
A Special Welcome to Homebuilders
A special Homebuilts Display area is being created on the Showcase field. Underwing camping is permissible, but will be austere in nature, organizers said.
The homebuilt field will offer easy access to both the indoor and outdoor exhibits, the food court, Show Center Tent, and other Showcase activities.
EAA and AOPA members will receive a 25% discount off the price of admission by showing their membership card.