WASHINGTON, D.C. — AviationManuals, a provider of aircraft operations manuals and safety management system (SMS) software, has acquired Maximum Manuals of Carlsbad, Calif.
The acquisition allows AviationManuals to expand its product line to create tailored Minimum Equipment Lists (MELs) and provide Electronic Flight Bag (EFB) application packages for aircraft operators, according to CEO Mark Baier.
"Our companies complement each other perfectly. We have already begun to deliver these new offerings and our clients are thrilled since many had already been asking about MELs in particular," Baier said.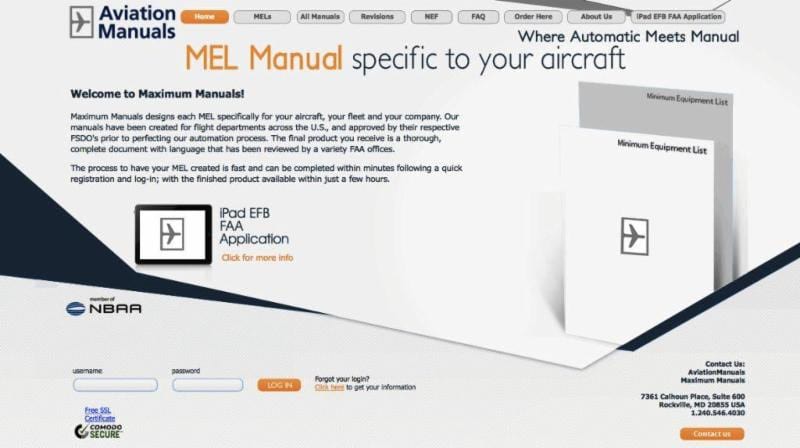 Maximum Manuals was purchased from co-owners Aaron and Caterina Taylor. Their operations were integrated into AviationManuals operations near Washington, D.C., with minimal staff growth to accommodate the increased business base, according to company officials. The Maximum Manuals Team remain active in other aspects of the aviation industry and will provide ongoing support to AviationManuals.
Maximum Manuals designs each MEL specifically for particular aircraft, fleet and company applications. Documents are created for flight departments across the U.S. and approved by their FAA Flight Standard District Offices (FSDOs).