The founding roots of America's modern day aviation industry can be traced through St. Louis and Lambert-St. Louis International Airport. That history is documented in a new book published by the Missouri History Museum Press, "The Aerial Crossroads of America: St. Louis's Lambert Airport," by author Daniel L. Rust.
The same time the book was released, Lambert and the Missouri History Museum opened a companion exhibition by the same name in The Lambert Gallery in the Bag Claim of Terminal 1.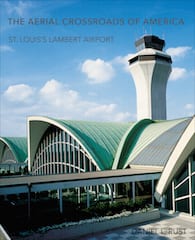 "The Aerial Crossroads of America" chronicles the transformation of the patch of farmland leased by Albert Bond Lambert in 1920 into the sprawling international airport it is today. The book and the exhibition tell the story of Lambert, but also the history of what it means to take flight in America.
The exhibit features 53 large-scale reproduction photographs featured in the new book. The photos span nearly 100 years and were curated from the archives of the Missouri History Museum, Lambert Airport, The Greater St. Louis Air and Space Museum and the personal collections of Alan Hoffman and author Daniel Rust.
The book was a project inspired and supported by the Missouri Aviation Historical Society. Many of its members assisted Rust with research on the project. The Missouri History Museum curated the exhibition.
"The exhibition is a visual timeline of great moments and milestones of Lambert that reminds all of us about the great heritage this airport has in American aviation history," said Rust.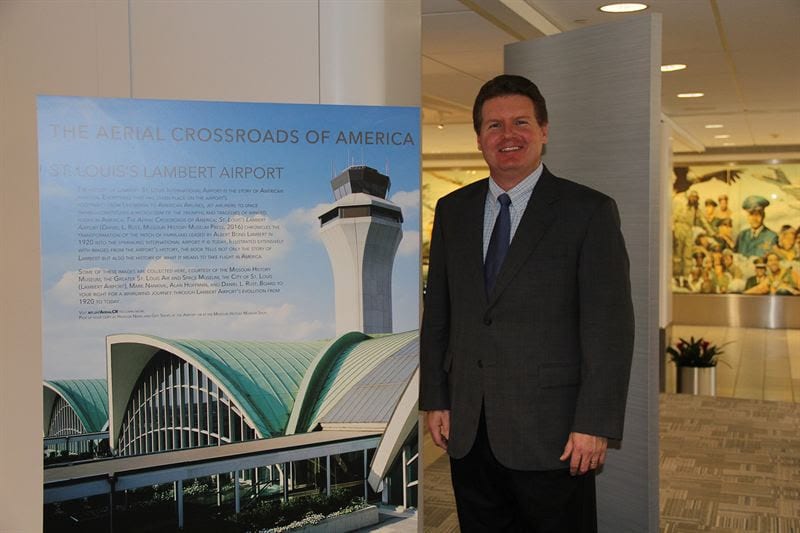 The exhibition follows the book's timeline, first highlighting Albert Bond Lambert's pioneering efforts to promote air travel in the Midwest. The exhibition also covers the 1923 Air Races, Charles Lindbergh and his Spirit of St. Louis, the U.S. Air Mail Service, the birth of American Airlines, military aviation, the rise of the aircraft manufacturing industry, the development of air traffic control, regulation and deregulation, and the transformation of Lambert after the demise of TWA and 9/11.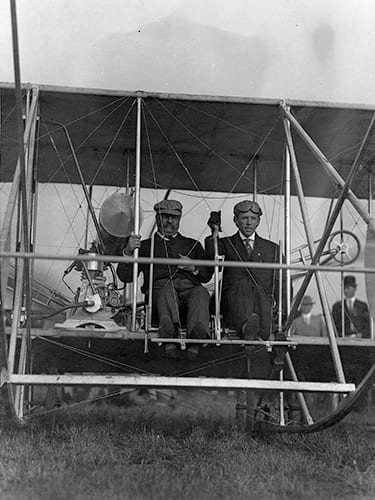 Rust is an assistant professor of transportation and logistics at the University of Wisconsin-Superior. Previously he served as assistant director of the Center for Transportation Studies at the University of Missouri-St. Louis. He earned his doctorate from the University of Idaho and is the author of "Flying Across America: The Airline Passenger Experience."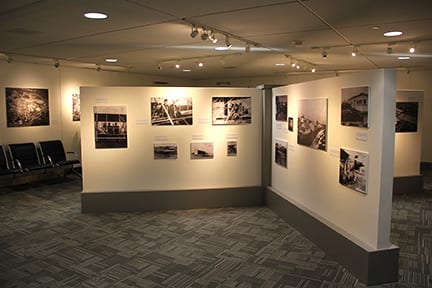 The Aerial Crossroads of America will run through November 2017 in the Lambert Gallery, near the Concourse C exit in Terminal 1 Bag Claim.
The Aerial Crossroads of America book is on sale at Lambert's Hudson news and gift stores, the Missouri History Museum Shop or online where books are sold. The book is distributed by University of Chicago Press.