WEST PALM BEACH, Fla. – The aviation program at Oxbridge Academy is reaching new heights under the leadership of pilot and professor Deborah Donnelly-McLay.
Awarded UPS Pilot of the Year in 2013, she brings more than 25 years of experience as a commercial airline pilot and academic instructor to her role at the independent secondary school in West Palm Beach.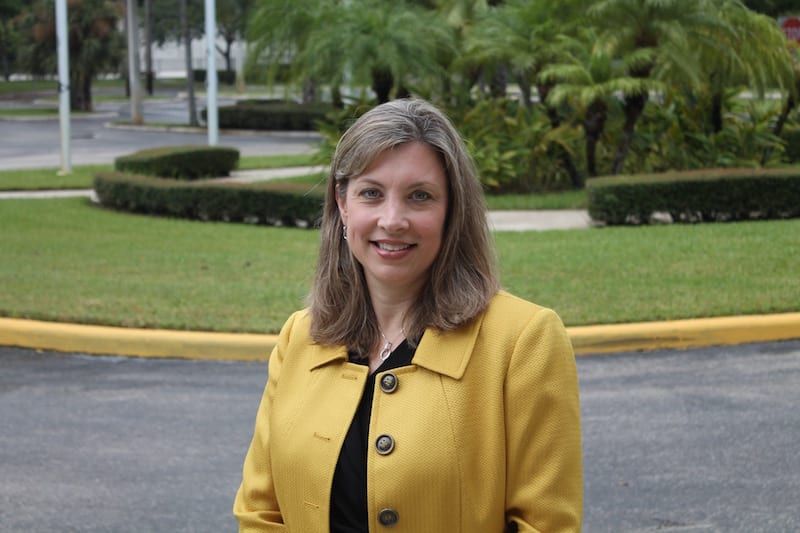 Oxbridge's aviation program provides an opportunity for students to learn the science and skills needed to pursue careers in the booming aviation and aeronautics industries.
The curriculum combines math, science, government and economics and is enhanced by simulator training, field trips and guest lectures from aviation icons.
The centerpiece of the program is a Redbird MCX Flight Simulator. It simulates the instruments and conditions of a Cessna 172 and gives student pilots a realistic feel and range of motion that they would experience in flight.
In addition to a minimum of 40 hours of flight simulator time, the four-semester elective program includes a partnership flight training program with SunQuest Aviation where students can work toward earning their FAA Private Pilot's license.
Donnelly-McLay will continue to develop the curriculum and serve as the primary aviation instructor. She will also be responsible for establishing new partnerships with industry leaders, such as a first-of-its-kind collaboration in the works with Boeing Industries.
Prior to taking the controls at Oxbridge, Donnelly-McLay was a member of a research team at Harvard University, focusing on education and involvement of females in the aviation sector and the environmental health of airline pilots. She also taught aeronautical science courses at Embry Riddle Aeronautical University. She continues to fly to Central and South America for the United Parcel Service, where she has worked as a commercial pilot for 19 years.
"With a nationwide decline in pilots, Oxbridge's aviation program gives students the foundation they need to successfully enter the field by helping to build their resumes, gain training hours and improve confidence," said Donnelly-McLay. "We currently have 34 students enrolled in the first and second year of the program and I'm pleased to say that 15% of the students are female, compared to the airline industry average of 10%."
The aviation program got its wings through the support of four donors and an innovation grant. Innovation grants are funded by proceeds from the Oxbridge Academy Annual Gala.
Donnelly-McLay holds a bachelor's degree from Thomas Edison State College, a master of advanced studies (MAS) in Aeronautical Science from Embry Riddle Aeronautical University, a master of liberal arts in extension studies (ALM) from Harvard University and a doctor of education (Ed.D/ABD) from Nova Southeastern University.
Oxbridge Academy was founded in 2011 by energy magnate and philanthropist William I. Koch. The independent secondary school's mission is to provide a challenging, dynamic education in the classroom, laboratory, art studio, athletic field — and now airfield — to produce leaders through hands-on student research, collaboration and creativity.