TRAXXALL Technologies has launched its new Inventory Management Module (IMM).
TRAXXALL's IMM improves aircraft maintenance work flow by simplifying the creation of purchase orders, accelerating the receipt of new parts and providing transparency of inventory status across multiple locations, according to company officials.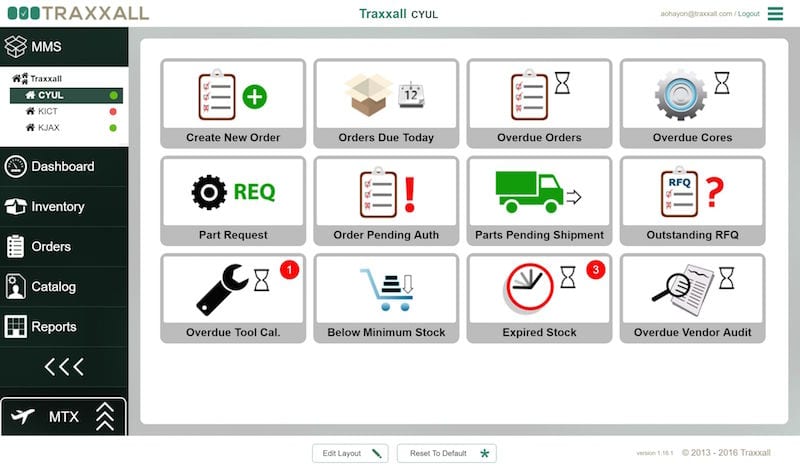 Fully integrated with TRAXXALL's aircraft maintenance tracking system, IMM allows operators to reduce aircraft downtimes during scheduled maintenance.
Key features include:
Full part integration tracking – easy visibility of all parts in inventory, including history and minimum/maximum stock levels;
Scalability to operations of all sizes;
Fully integrated ordering system;
Part expiration tracking and notification;
Warranty expiration tracking and notification;
Vendor tracking and auditing;
Adjustable levels of purchasing authorization;
QR coding;
Part and tool kitting functionality.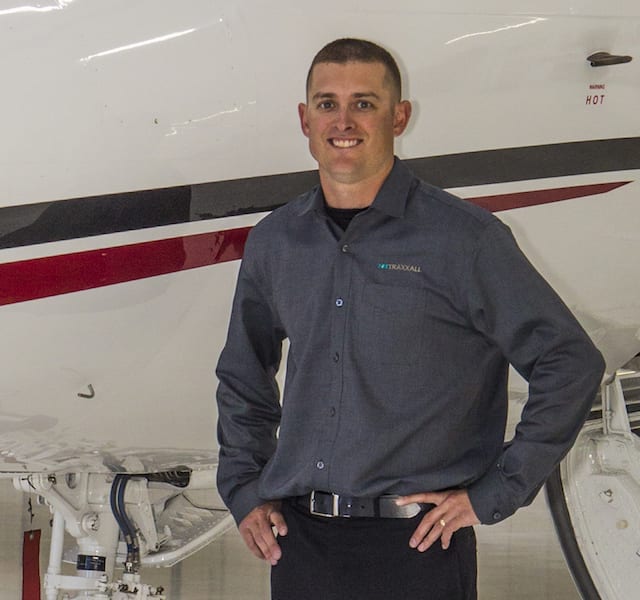 "Over the past few years, we have paid close attention to feedback from business aircraft operators – specifically Directors of Maintenance (DOMs) and Parts Managers," said Mark Steinbeck, president. "We have learned that inventory management is one of the weak links in legacy maintenance tracking systems. This is a major issue because the availability of replacement parts is often the most important factor in getting an aircraft back into service. With TRAXXALL's IMM, process management, ordering/receiving and tooling are all faster and easier than before because updates are in real time and visibility is 100%."