Now available at Aircraft Spruce is the Lift Monitor System, a tool designed for developing pilot skill and confidence in handling the aircraft you are currently flying, versus the one you may have been trained in, or recently sold.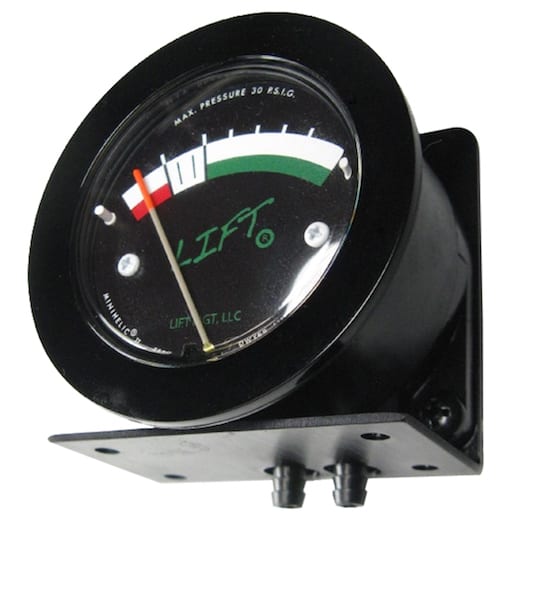 The broad spectrum analog display will show lift experienced by the aircraft, and trends to which you can instantly respond.
The Lift Monitor System is sold with the Panel Mount Kit or the Glare Shield Mount Kit.