MONTGOMERY, Alabama — As a result of its asset purchase of C&D Associates in 2016, Hartzell Engine Technologies (HET) is now producing a line of South Wind replacement heaters under the Janitrol Aero brand.
"Our new Janitrol Aero brand replacements for South Wind cabin heaters are FAA certified and/or PMA approved and will not be affected by the FAA's proposed Airworthiness Directive (AD) on South Wind aircraft cabin combustion heaters," President Mike Disbrow said.
Once issued, the AD related to the FAA's most recent Notice of Proposed Rule Making (NPRM) will require that owners with the affected South Wind heaters (8XXX and 9XX series), comply within the next 10 hours of heater operating time or next scheduled maintenance activity, whichever occurs first.
"As written in the NPRM, along with some other inspections and tests, the AD will require a Pressure Decay Test (PDT) on the South Wind heater's combustion tube. For the tube to pass, it cannot have any leaks," Disbrow explained. "The FAA estimates that 90% of these heaters will fail the PDT. And, according to the AD, any tubes that fail must be replaced. The AD does not allow for any repairs."
"Should the owner/operator decide to replace the South Wind combustion tube, the AD also mandates that they repeat the compliance testing every 250 hours of heater time or every two years, whichever comes first," he said.
Disbrow said that while the test is not difficult, there are only a limited number of aircraft maintenance facilities that are experienced and equipped to perform the required testing and compliance procedures. Another challenge facing shops with regards to the PDT is that it is more difficult to conduct on-wing than on a bench.
"The FAA estimates that there are over 6,300 aircraft affected by this AD – we think it may be closer to 8,000," Disbrow said. "Even if some operators choose to disable their cabin heater, there are still thousands of piston singles and twins that will need to comply."
"If an owner/operator waits until the AD is issued and they fly-off the allotted 10 hours of heater operation time, there just won't be enough capacity at all the heater shops to handle the deluge of South Wind systems needing testing and repairs," he said. "That will leave thousands of owner/operators likely facing next winter without cabin heat."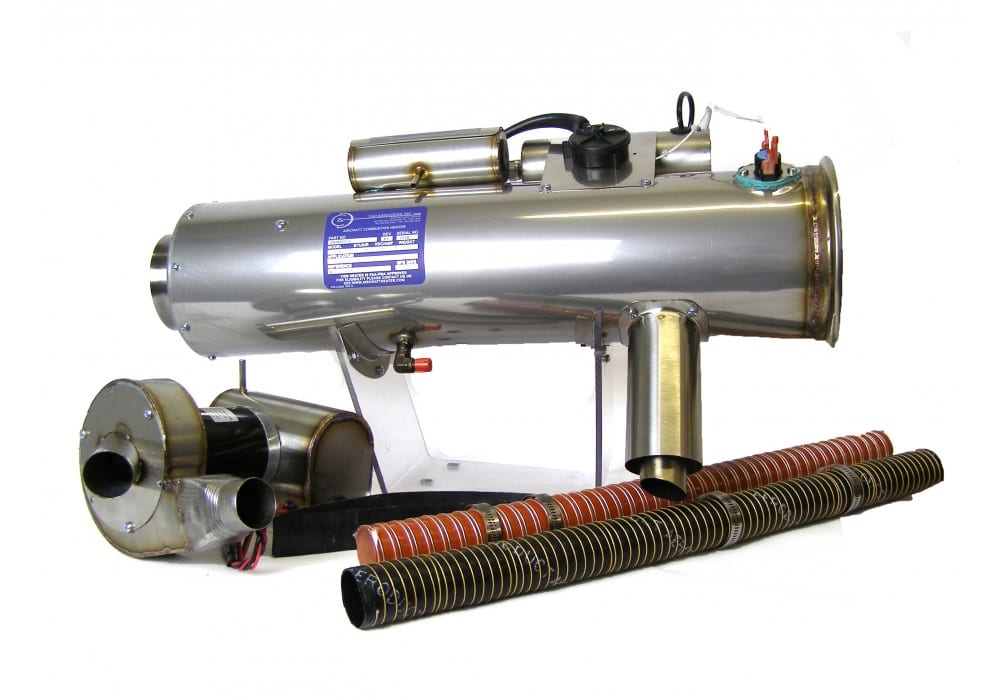 Hartzell Engine Technologies' Janitrol Aero cabin heaters are FAA PMA approved as direct replacements for the South Wind 8XXX, he noted.
"We also have FAA STC'd kits to replace the South Wind 9XX series heaters," he said. "These can be purchased and installed ahead of the AD and will not be affected by the proposed AD when it is issued."
"By the time you factor in the cost of the South Wind heater AD testing and replacing the combustion tube and the periodic compliance testing, you are pretty much on par with the cost of our PMA'd Janitrol Aero replacement heaters," he said. "And any licensed maintenance facility can change out the heaters, which will save the owner/operator a lot of added aircraft downtime."
Janitrol Aero replacement heaters can be purchased directly from HET or through one of its authorized distributors.