Airfoil, a new app for pilots and aviation enthusiasts, has launched version 1.3.0 with a portfolio of new features and functionality.
Airfoil members can now access airport weather through the new "1-Tap METAR" bar on the Discussions tab and navigate to the Airport page for the full weather preview and a click-through to ForeFlight to "file and fly," company officials noted.
The new version, which is available for iOS and Android at AirfoilApp.com, also includes a host of new features on its community pages, including Discussion thread previews, click-to-open images, Roger That (Like) and Follow buttons, Airport community pages, expanded member profiles and customizable push notifications.
The Airfoil development team also announced new functionality projected for release over the next two months.
The first upgrade, which is scheduled for an early February deployment, is a Groups platform where flight schools, flying clubs, aviation colleges, owner associations and aviation philanthropies can have dedicated space within the app ("an app within an app") to correspond with members privately, as well as promote its service/mission publicly to the general Airfoil community.
Following that, Airfoil will release Private Messaging functionality to allow members to connect one-on-one outside of the community pages.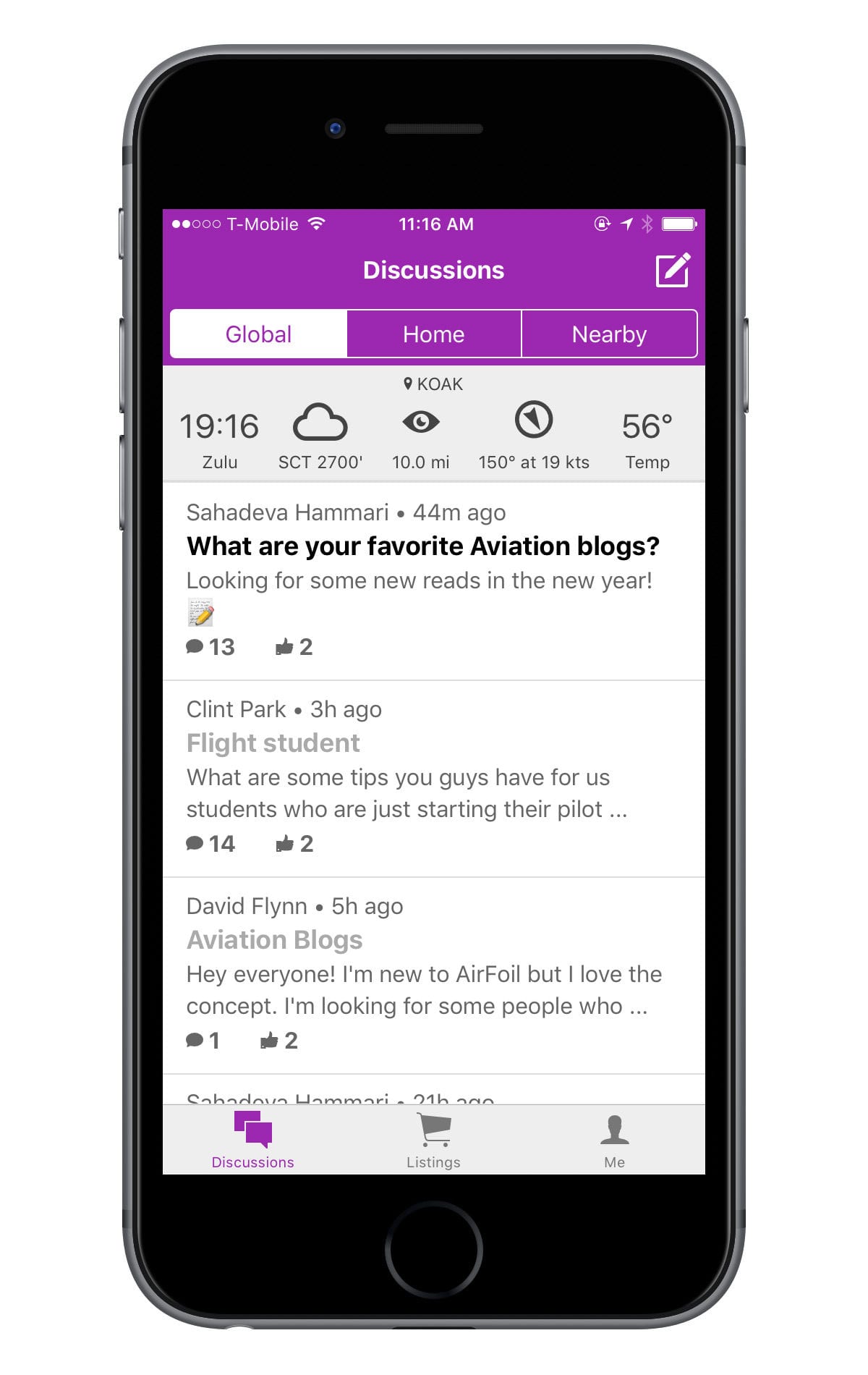 "It's been a fun process launching Airfoil with our starting community and adding features and functionality along the way. We've certainly not done this in a vacuum, having surveyed thousands of pilots and aviation enthusiasts to determine the core features the app needed to become useful and essential. We asked and listened, and we believe we're on the right track to building an essential mobile app to serve the aviation world," says Gil Hildebrand, Airfoil co- founder and lead developer.
Pilots and aviation enthusiasts using Airfoil can connect to one another through a mobile app to buy, sell and lease everything from aircraft to hangars; create and participate in discussions locally and around the globe; and see event calendars for all kinds of aviation happenings.