New from ASA is the Small Unmanned Aircraft Systems Guide, which covers typical sUAS designs (including multirotor, fixed-wing, and hybrid), major elements and equipment, related technology, common uses, and safety practices.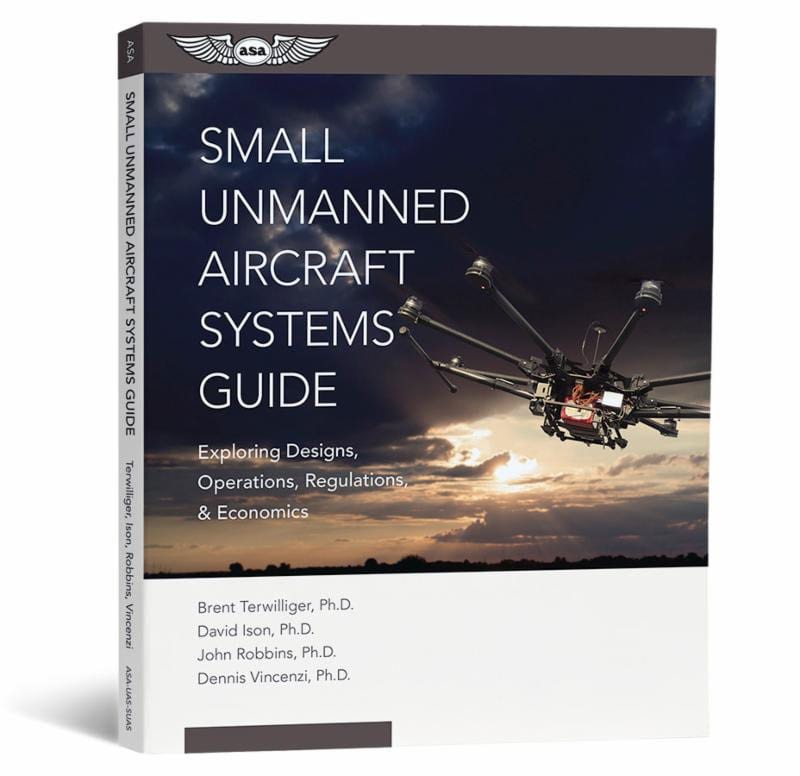 It also provides guidance and resources to help readers make well-informed decisions regarding the purchase and use of a drone and how to determine a path forward through the complex legal, business, operational, and support considerations.
Whether for business or recreation, this book gives readers the knowledge they need to acquire certification approvals, evaluate and purchase an sUAS, and operate in a safe, efficient, and effective manner, according to ASA officials.
Written by authors Brent Terwilliger, David Ison, John Robbins, and Dennis Vincenzi, the guide features full-color illustrations, a list of abbreviations, and an index.
The softcover, 288-page is available in for $39.95. It also is available in eBook formations, as well as a bundle that includes the softcover book and the eBook PDF.