SHREVEPORT, La. — SkyRunner is now selling its dual purpose, FAA-approved off-road aircraft.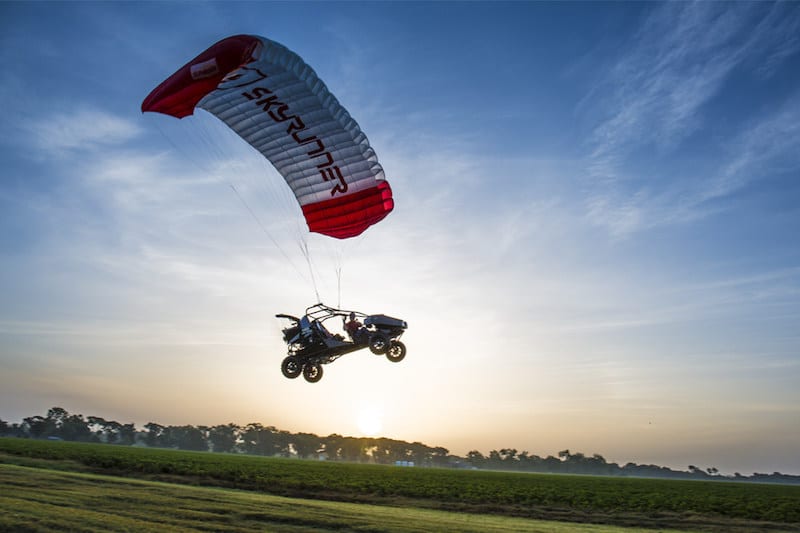 Featuring a dual engine powertrain, a Polaris ProStar 1000 engine powers the ground system, while a Rotax 914 UL light-sport aircraft engine enables SkyRunner to take flight.
Using ram-air parafoil wing technology, renowned for its safety due to inherent stability, control and resistance to stalls, SkyRunner can reach air speeds of 40 mph for a distance of 120 nautical miles, according to company officials.
When not in use, the wing folds snugly into a bag that rides behind the rear passenger.
SkyRunner features a hybrid composite chassis, carbon fiber body paneling and a fighter jet inspired cockpit. Maxxis Bighorn tires supply the traction and FOX Piggyback shocks help tame any off-road terrain, company officials note.
When you're ready to take flight, there's no need to look for an asphalt runway. SkyRunner can take flight with just 450 feet of terra firma.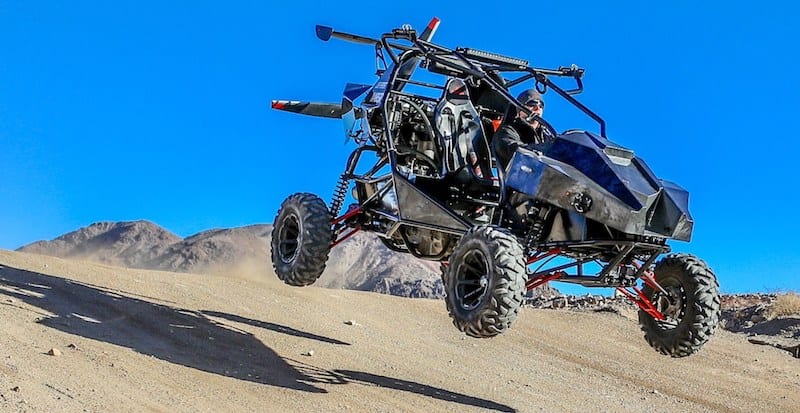 "We set out to build the ultimate adventure vehicle, but have since discovered it fills tremendous gaps as a tool," said SkyRunner CEO Stewart Hamel. "Designed initially as a toy, the market has translated SkyRunner to be a low cost, high utility multimodal tool for ranchers, law enforcement, border security, and even department of defense agencies. With operating costs of approximately $50 an hour, SkyRunner will take you places no pickup truck or UTV can go and at a fraction of the cost of a helicopter."
In 2016, the FAA awarded SkyRunner a Special Light-Sport Aircraft classification.
SkyRunner is factory built and a ready-to-fly aircraft with a Sport Pilot certificate.
SkyRunner retails for $139,000 and is available for purchase from the factory.
A network of SkyRunner Authorized Dealers will be in place in the south and southwest this year, company officials noted.