Flights Above The Pacific Northwest (FATPNW) debuted in 2012 on Facebook as a way to share pictures, videos and stories about flying around the Pacific Northwest.
Five years and 6,000 members later, FATPNW founder Brice Van Baren, with much prodding from those outside the Pacific Northwest, is expanding the group. Sort of.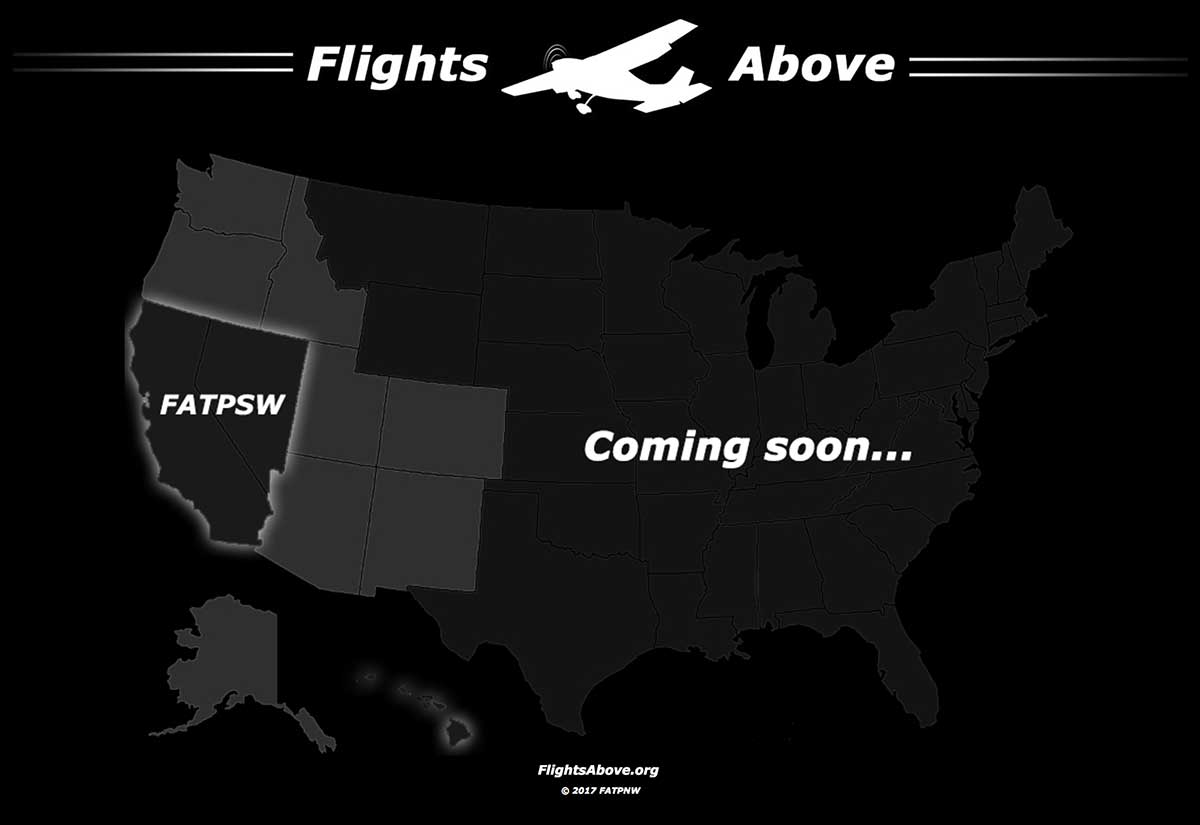 "I don't believe in national groups," says Van Baren. "It is hard for me to relate to a pilot from Florida when I'm in Washington."
That's why FATPNW limits activity on the group page to flights above Washington, Oregon, Idaho, Alaska or British Columbia.
Organized under the newly created FlightsAbove.org website, Van Baren plans to roll out nine Flights Above (FAT) groups. The first are Pacific Southwest (FATPSW — California, Nevada and Hawaii) and Mountain Southwest (FATMSW — Utah, Colorado, Arizona and New Mexico).
If you fly above the Pacific Northwest, the Pacific Southwest or the Mountain Southwest areas and are on Facebook, consider joining. Membership is free of charge.
Point your web browser to FlightsAbove.org, click on the territory you're interested in, and click the Join button.