Flights Above The Pacific Northwest (FATPNW) got its start in 2012 on Facebook as a way to share pictures, videos and stories about flying around the Pacific Northwest.
Five years and 6,000 members later, FATPNW founder Brice Van Baren has introduced a premium-level FATPNW membership. For $99 per year, premium members will enjoy benefits at more than 30 area businesses.
"Our goal is to double our partner count by summer 2017," noted Van Baren at the Northwest Aviation Conference & Trade Show, held Feb. 25-26, 2017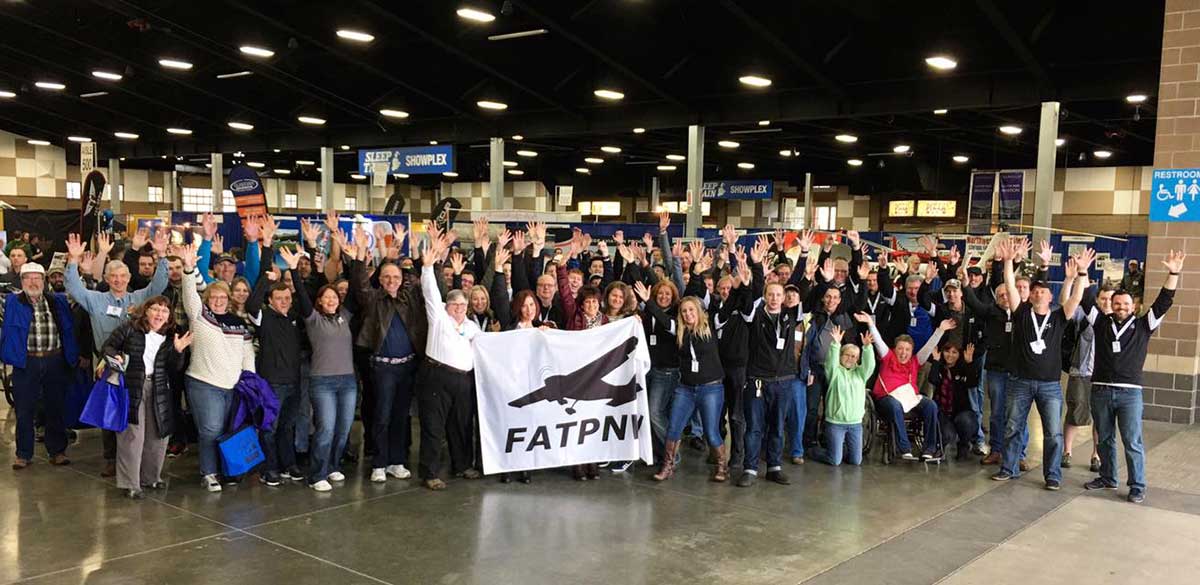 "I bought two cases of oil and a few oil filters at Spencer Aircraft and saved $60," noted an enthusiastic FATPNW premium member at the Northwest Aviation Conference.
FATPNW is all about social and community. The group has 17 events on its 2017 event calendar…so far.
If you fly above Washington, Oregon, Idaho, Alaska, or British Columbia, and are on Facebook, consider joining FATPNW.
Van Baren says, "a basic FATPNW membership will always remain free of charge."
Point your web browser (or app) to Facebook.com/groups/FATPNW, then click the Join button.