The Third Edition of the "VFR Flight Handbook" has been released.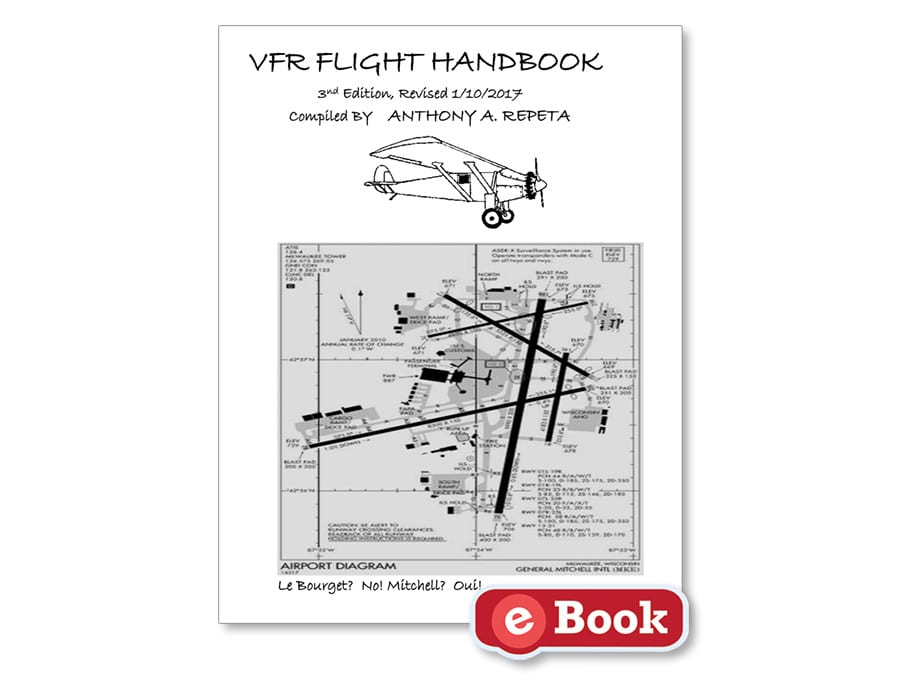 Author Anthony A. Repeta has gathered, condensed and organized material from FAA publications and other sources to create the handbook, with notes on aircraft operation and the rules, regulations, procedures (normal and emergency) for flying VFR in all classes of airspace.
Regulatory information has been updated in the new third edition, and an appendix dedicated to ultralight vehicles has been added, ASA officials noted.
The 378-page book, illustrated throughout with color photography and line-art by the author, is $14.95.