SEATTLE – Paul G. Allen's Flying Heritage Collection will add a third hangar and introduce more than 40 artifacts this year – making it the largest operational military vehicle and warbird collection on the west coast.
With the expansion also comes a new name: Flying Heritage & Combat Armor Museum.
"Since it's opening in 2008, our mission has been to offer visitors unique ways to explore and examine history, which we've accomplished by providing first-hand experiences with the world's finest collection of flying aircraft," said Adrian Hunt, executive director. "We're thrilled to evolve the brand to reflect our ever-growing collection of planes, tanks and artifacts."
The Flying Heritage & Combat Armor Museum will break ground on a 30,816-square-foot hangar in 2017. The addition of this third hanger will allow the museum to better accommodate the growing collection of aircraft and vehicles, officials noted.
As part of the museum's evolution, the newest exhibit to join Allen's collection is "Why War: The Causes of Conflict," an interactive exhibit that examines the major wars in our nation's history, exploring common causes and roots of military confrontations.
Featuring full-scaled, detailed replicas and large-scale touchscreens, visitors can choose how they want to explore the complex topic of war in an engaging and easy to understand way.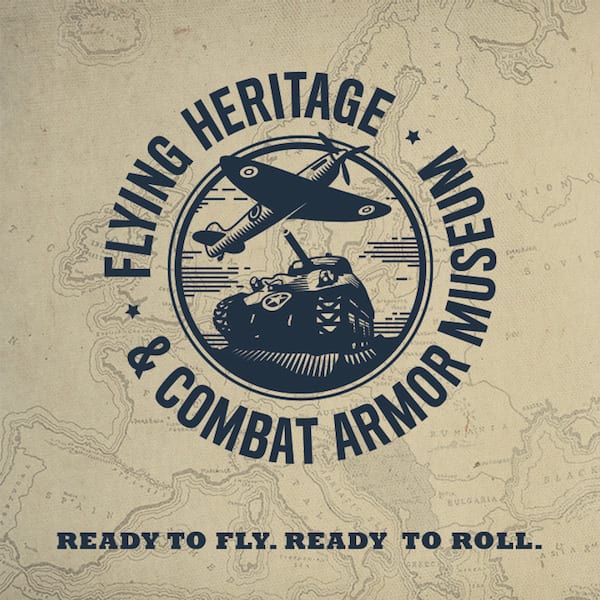 Since it opened to the public in 2008, the Flying Heritage & Combat Armor Museum has added numerous artifacts that shaped the history of warfare, including military planes, ground vehicles, artillery and armor.
On May 27, 2017, the museum will host its annual event Tankfest Northwest 2017. This event will also mark the first public reveal of the museum's new brand identity as well as the unveil of a new vehicle, the Churchill Tank. The Churchill Tank was named after Prime Minister Winston Churchill and was Britain's most famous heavy tank in World War II.