Aerocet has received FAA TSO approval for its 6750 straight floats. The next phase of approval, STC, is nearing completion, according to company officials.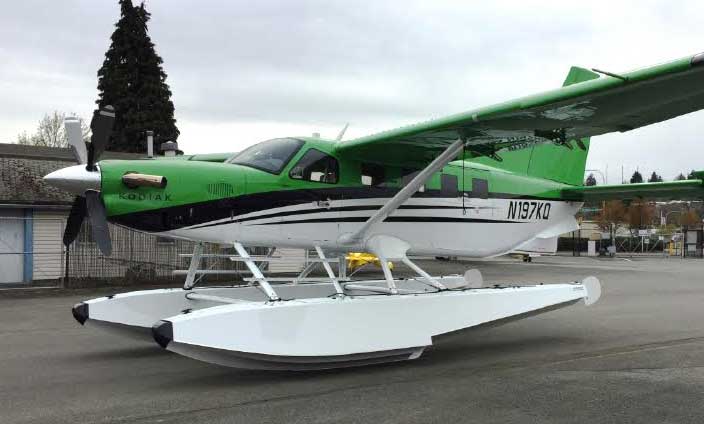 A set of 6750 straight floats are currently installed on a Quest Kodiak 100. Company officials claim the floats are quick on the step, possess a large "sweet spot" and are lighter than expected.
The composite straight floats include unique features like strong and lightweight blends of carbon fiber materials designed to be tough, lightweight and eliminate the problem of corrosion and leaks inherent with aluminum, officials note.
Safety is also enhanced by making the top deck flat with anti-skid molded into the float, which eases embarking and disembarking, they add.