PlaneLogiX has released its Aircraft Profiles Status Sheet, which is included with every PlaneLogiX subscription.
According to company officials, this is possibly the biggest single feature in the PlaneLogiX offering.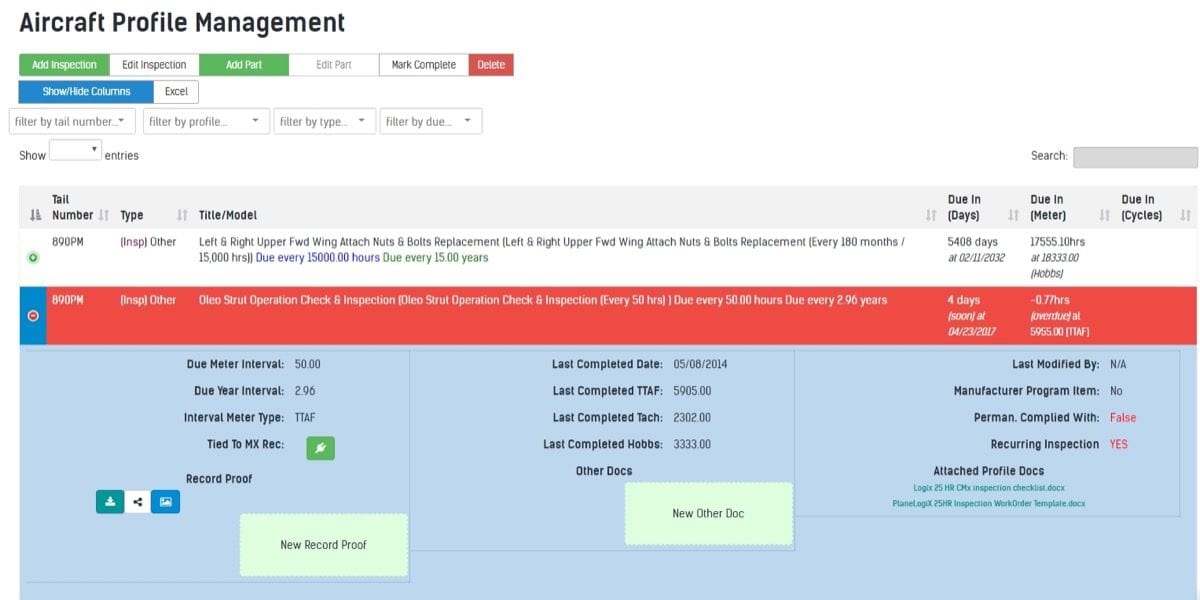 Aircraft Profiles allow you to track and "roll" inspections or recurring part replacements without the need for generating maintenance records in the system, but with the flexibility to tie to maintenance records, if that is desired.
You can even load one of the many templates made by PlaneLogiX for your make/model, and then add or remove items until the profile suits your needs, company officials said.

Seamless sharing
Aircraft Profiles you make can be shared with others using the permission sharing system that is already built into the PlaneLogiX platform.
You can even make your profile template public, so others can benefit from your maintenance research or help contribute.
Track anything
You can track anything using Aircraft Profiles, company officials said.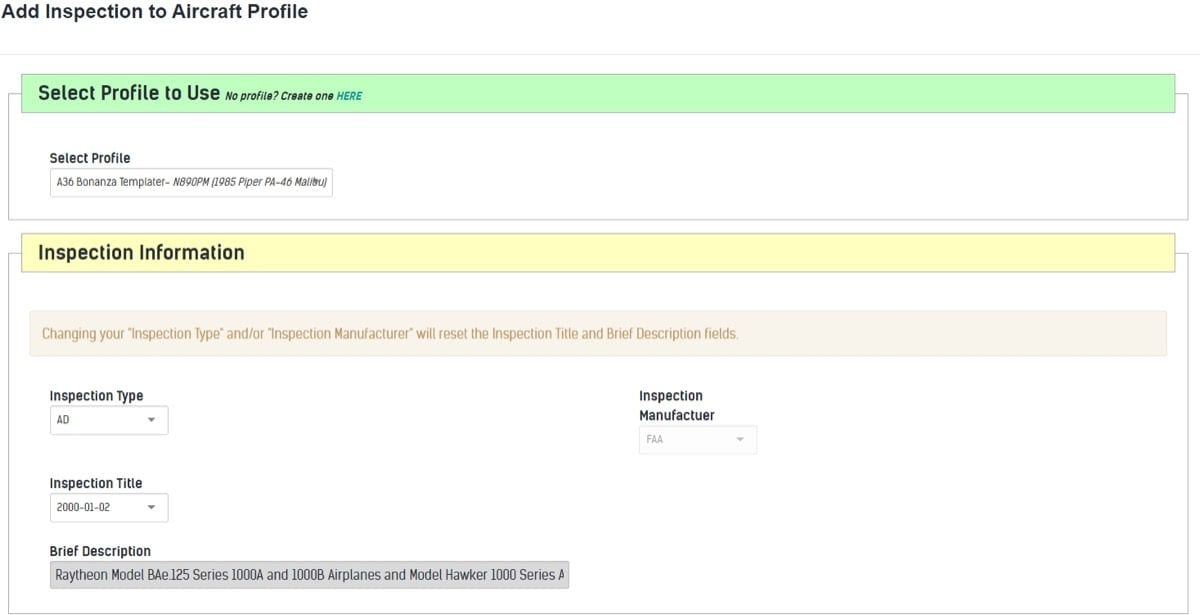 Whether you use cycles, Hobbs, tach, total aircraft time, or calendar intervals does not matter. Select the appropriate option for each inspection or part and let the system do the rest.
Upload proof
Optionally upload proof or any other related document when you create an inspection or mark it complete.
Make it your own
Are you a developer? PlaneLogiX allows you to access your Aircraft Profile through its API, so you can access your data in any way you see fit, on any platform you choose, from anywhere.
All you need is your API key and user information (both of which will be provided to you).