If you plan to build a Glasair Sportsman 2+2 from a kit, you should probably place an order sometime within the next year or so, according to company officials, who recently advised the FAA of plans to apply for certification of the popular plane under Part 23.
Once certification is achieved, the company expects to slowly transition out of the kit business.
"Kit sales these days favor our Two Weeks to Taxi builder assist program at the factory," said Rick Paul, Glasair Aviation's Director of Marketing, "but we can only accommodate around 17 of those builds a year and prospective customers are asking if they can buy a certified Sportsman."
"Our Merlin Light-Sport model was certified a year ago," he continued, "and we think we understand what's needed to get the Sportsman through the process."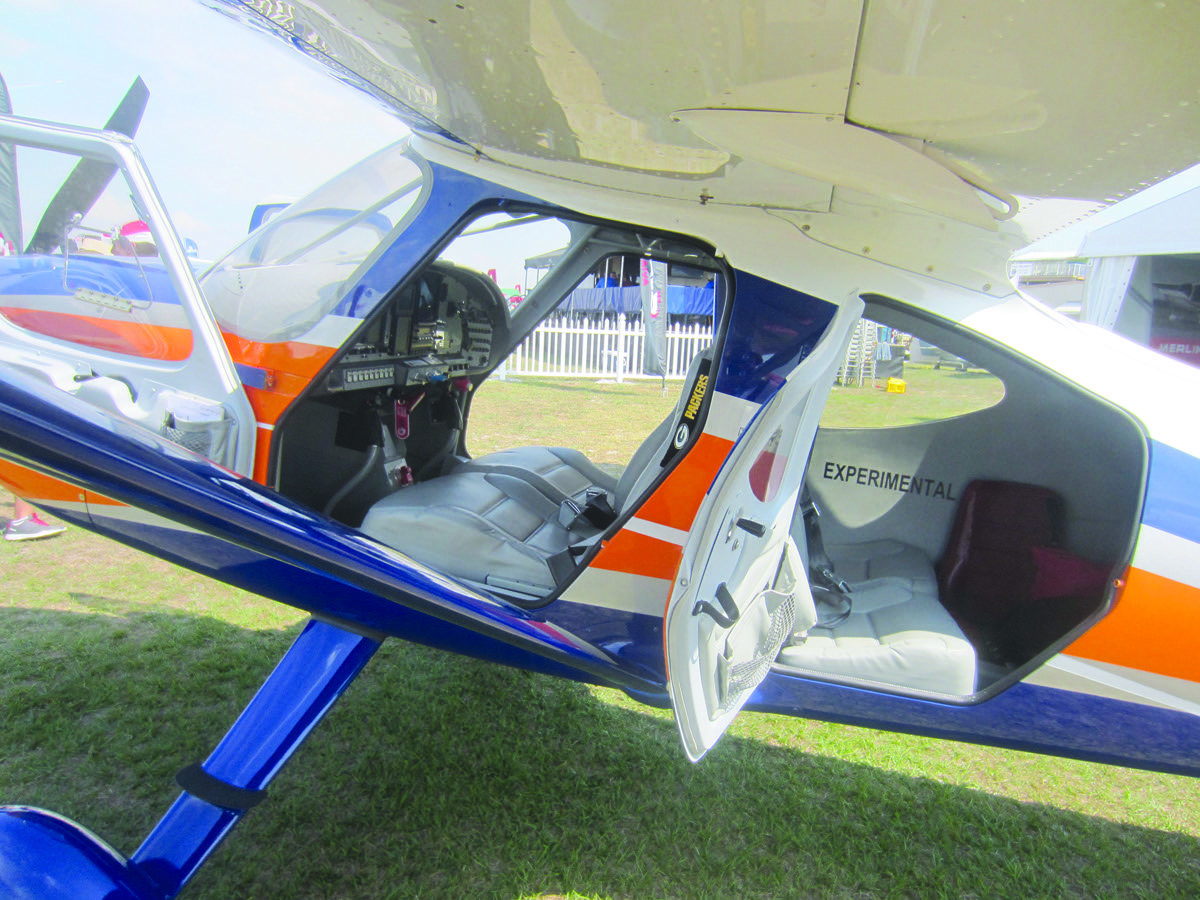 The move marks a significant change of direction for Glasair Aviation, an Arlington, Washington company founded in 1979 and now owned by Chinese investors. Its original offering, the speedy two-seat, low-wing Glasair I kit plane, was introduced at Oshkosh in 1980.
The original Glasair progressed through three models over the years and the Glasair III, although no longer available as a kit, is still competitive in the Sport Class at the Reno Air Races. Approximately 1,700 Glasair kit planes are now flying.
The Glasair Sportsman is based on the GlaStar, a high-wing design introduced in 1996 as a two seat high wing utility plane.
Instead of the pre-molded composite construction of the original Glasair models, the GlasStar was designed with a tubular steel frame enclosed in a composite skin. The wings and tail are conventional aluminum structures.
The enlarged Sportsman version of the same basic design features a 2+2 configuration, with a rear door added and the option of two rear-facing passenger seats or lots of luggage space. An optional belly pod is also available, as are floats and skis.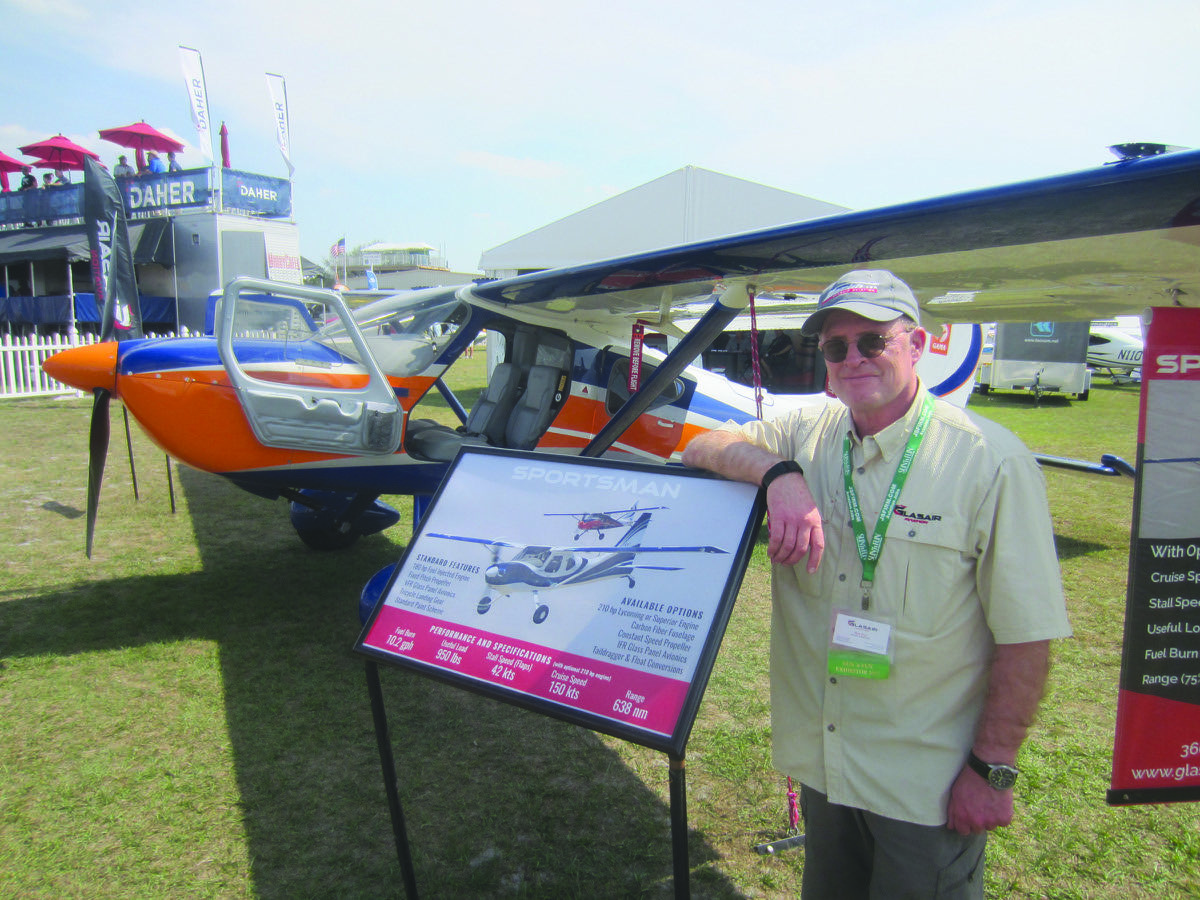 With folding wings and a landing gear that can be changed from tricycle to taildragger configuration in a matter of hours, the plane has been popular with kit builders, especially after the factory introduced its Two Weeks to Taxi builder assistance program.
The option offers customers the opportunity to assemble their kit at the factory under the FAA's 51% rule, which requires the builder to do more than half the work.
With guidance from factory experts and access to all the tools and jigs required, customers progress much faster than they would on their own. Typically, builders are able start the engine and taxi their new plane after only two weeks of assembly. Finish work and painting is done later.
The Sportsman that was on display at SUN 'n FUN was built by a group of high school students under the Build a Plane program sponsored by the General Aviation Manufacturers Association (GAMA).