By ELIZABETH WALKER
The Royal Air Force Air Cadets marked their 22nd consecutive visit during this year's SUN 'n FUN. And they were led for the 11th straight year by Camp Commandant Squadron Leader John Wohlgemuth, RAF VR(T).
"The cadets arrived on March 28," he said, noting there are 32 cadets and 13 staff members in the group.
The staff and the cadets, five of whom are returning for a second year, pay their own way to the Florida airshow, he added.
The RAF cadets are a familiar and popular volunteer group at SUN 'n FUN.
"This year we are working in general aircraft camping and general aircraft parking and warbirds," Wohlgemuth said. "We are clearing the ramps during the airshow. And I think the public is surprised to see the British cadets also working at the ticket booth. We have a lot of languages represented in our group, so they have been helpful."
The cadets camp in a reserved area designated the Cliff Mullins campground after one of the founding officers of the trip.
"One of the neat things that has happened is that SUN 'n FUN has put in concrete slab bases at the campground that replaced the rotten wooden decking that our large tents sat on. That was set up before we arrived and it is nice to have."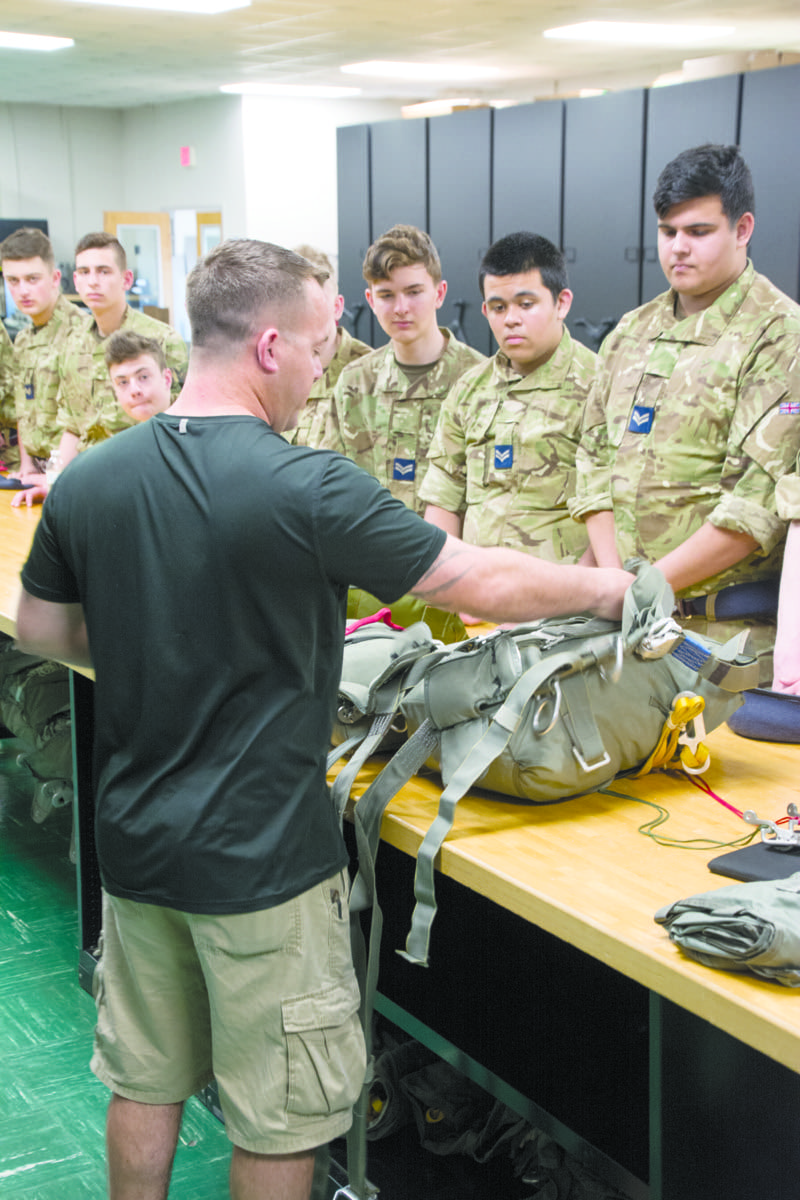 Before SUN 'n FUN, the cadets visited U.S. Central Command at MacDill Air Force Base in Tampa where they were briefed by a British staff officer. Many of the cadets also took high-tech parachute training.
"I want to be a paratrooper," said Cadet Sgt. Robert Szewczyk, 16, who noted that in the parachute training "you have virtual reality goggles and you are off the ground. You seem to float. We learned how to steer the parachute. There are fantastic options here. And being here exposes you to an incredible variety of aircraft."
"I've always wanted to do a skydive," added Cadet CWO Elli Rudd, 19. "The training sort of grounded the idea that I would like to do that. This is a once in a lifetime opportunity. I am at the University of Kent in Canterbury and after that I'd like to go into the RAF as a dog handler."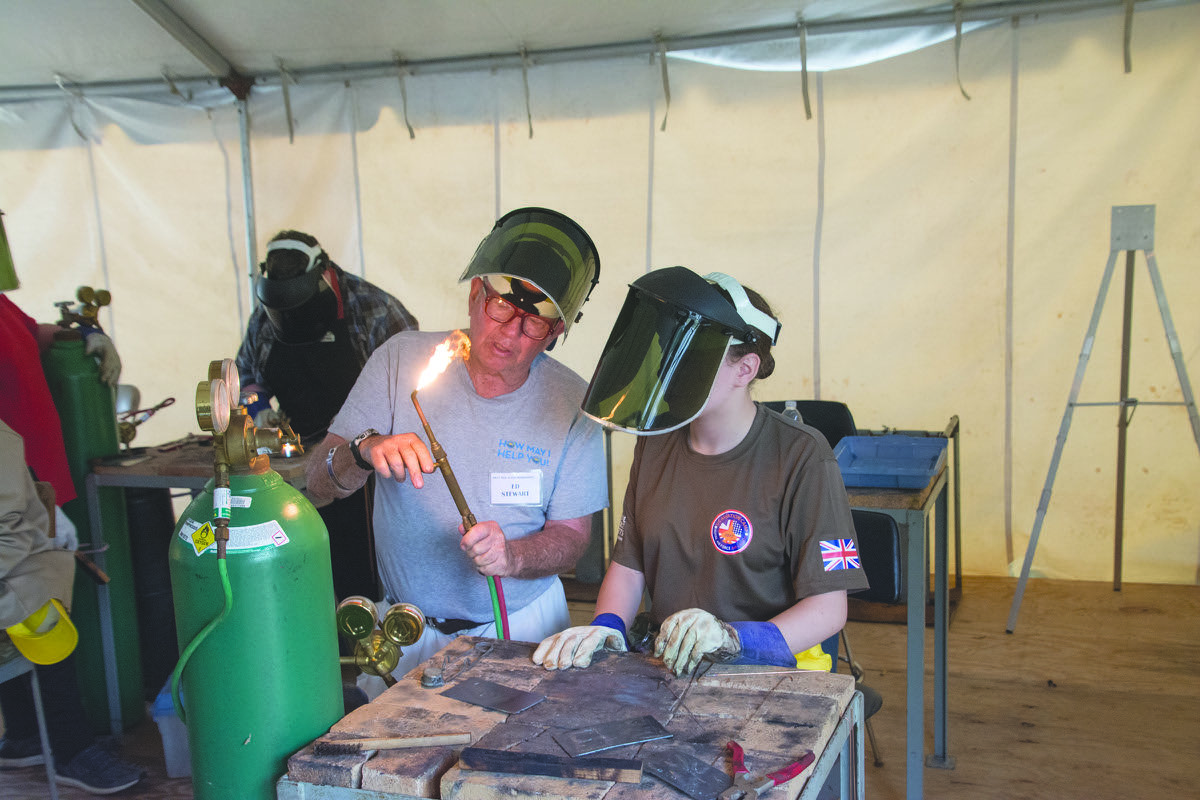 Before coming to Lakeland, the group visited some area tourist attractions and made a visit to a Commonwealth War Graves site in the Oak Ridge Cemetery in Arcadia, Florida, where 23 Royal Air Force Cadets are buried.
"These cadets died while in flight training in South Florida during the Second World War," Wohlgemuth said. "We put poppies on every single grave."